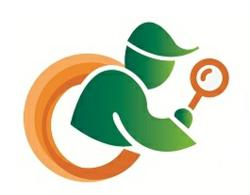 The best part of all is that it's completely free.
(PRWEB) March 13, 2013
After a successful launch into the Phoenix market, JobShopRater.com is ready to grow into Los Angeles. Thousands of users have used the site to find profiles on specific machine shops, services, or locations. Finally, there is a tool that companies and individuals can use to research various machine shops, fabrication facility, and processing shops before actually issuing a purchase order.
Companies have used the site to get several quotes on a project, rather than just a couple. The site is a perfect way to make it clear what services each shop provides, and even allows users to "rate" the shop, similar to Yelp or Angie's List.
The best part of all is that it's completely free. Says Michael Hanson, owner of JobShopRater.com, "I don't want people to have to pay for this. We are in the information age, and I want to see a third party site that allows all job shops, big or small, to be visible and even vulnerable to their customers. Ultimately, I want this site to raise the standard of the state of manufacturing. I've been really impressed with the amount of traffic and searches that take place on the site. It just shows you that people don't want to have to gamble so much when it comes to issuing a $10,000 purchase order. JobShopRater.com is really an opportunity for both the shops and their customers."
Asked if the site will ever charge for its services, he says, "The plan is no."
Los Angeles is going to be a large market to tackle, but JobShopRater.com plans to do it diligently, admitting it will take several months to reach an acceptable quality standard.