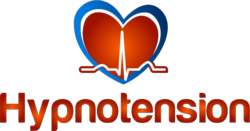 If you smoke 20 cigarettes a day, you have more than doubled your risk of heart attack than a non-smoker.
(PRWEB UK) 13 March 2013
Today, the 13th March 2013 is National No Smoking Day and a great day to do something for the heart by stopping for good.
Most people associate cigarette smoking with breathing problems and lung cancer. But people should also be aware that smokers are also more likely to develop hypertension and heart disease.
About 30% of all deaths from heart disease in the UK are directly related to cigarette smoking. That is because smoking is one of the main high blood pressure causes, particularly in younger people.
A person's risk of heart attack increases significantly with the number of cigarettes he or she smokes and the longer a person smokes, the greater their risk of heart attack.
Paul Howard, from Hypnotension, said "If you smoke 20 cigarettes a day, you have more than doubled your risk of heart attack than a non-smoker. Women who smoke, and also take the pill, increase their risk several times over of heart attack, stroke, and peripheral vascular disease."
Stopping is the best thing a smoker can do for their health. High blood pressure is not the only worry from smoking; lung cancer, throat cancer, emphysema, ulcers, gum disease, and other conditions are also caused by smoking.
One year after stopping, the risk of a heart attack falls to about half that of a smoker and within 15 years falls to a level similar to that of a person who has never smoked.
If someone wants to stop smoking, all of our practitioners are trained to help people stop smoking using hypnotherapy, which has been shown as being one of the best ways to stop smoking. You can find a Hypnotension practitioner on the Hypnotension website.
The Hypnotension programme looks at a variety of lifestyle factors to establish which is likely to be causing or maintaining high blood pressure. These lifestyle factors are then targeted using specific cognitive and hypnotherapeutic techniques to help reduce the client's blood pressure towards more normal levels.
There is a network of specially trained Hypnotension practitioners all over the country who can help people make the lifestyle changes which could help save their life.