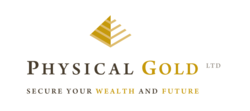 The Eurozone crisis already has many investors watching the market intently.
(PRWEB UK) 13 March 2013
Gold prices rose yesterday following Germany's central bank expressing concerns about the Eurozone crisis and what the European Central Bank will do to stem it.
Germany's Bundesbank said that the euro zone crisis was not over, despite the European's Central Bank funding promises. The Bundesbank also revealed that it had set aside billions more euros against what it describes as 'risky' European Central Bank moves.
Gold, which was already rising thanks to a combination of safe-haven demand and technical buying, reached $1,585 an ounce on Wednesday.
Next, investors will be watching out for an important policy meeting of the US Federal Reserve on March 19-20 to try and predict the US central bank's next approach to monetary stimulus.
A spokesperson for Physical Gold said:
"The Eurozone crisis already has many investors watching the market intently. As a key economy, Germany's lack of faith is hugely telling and has understandably driven many investors to want to protect their assets. Paired with the anticipation of what the US Federal Reserve's next approach to monetary stimulus will be, we could see some interesting developments in the gold investment market."
Physical Gold Ltd is a leading UK gold dealer, helping investors diversify their portfolios with innovative investment solutions. Renowned for their ground breaking products such as the Sipp gold and Gold Accumulation Account, the firm specialise in providing customers with tailored assistance in sourcing the best gold for their personal requirements. Based in London, the team are BNTA accredited and have an unrivalled knowledge of the gold market as well as an exceptional understanding of the general financial markets.