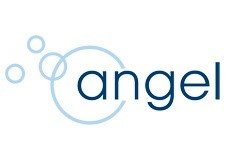 All people need to do is watch. You'll be helping out a fantastic cause, and all the daft dancing will have been worth it
(PRWEB UK) 13 March 2013
Water cooler supplier Angel Springs will make a £500 donation to charity if 5,000 people watch its comedy YouTube video.
Staff at the company's Wolverhampton HQ donned their best fancy dress costumes to create their own version of the Harlem Shake viral video last month.
The water cooler firm will donate £500 to the Make-A-Wish Foundation UK if the clip hits its target.
The video has received a good response since it was uploaded to the Angel Water Cooler's Youtube Channel on 25 February, receiving just over 4,000 views so far.
The Harlem Shake has swept the world - with soldiers, sportspeople and plenty of office workers creating their own versions of the hit video, accompanied by music from American producer, Baauer. A YouTube search for 'Harlem Shake' currently brings up more than 13,500,000 results.
A typical Harlem Shake video lasts around 30 seconds, and begins with just one person dancing amongst a crowd of apparently indifferent people. As the music becomes more intense, the video cuts to the whole group dancing convulsively – often with props.
Angel Springs' take on the trend features water coolers and the use of empty water cooler bottles. It also features a wide range of fancy dress costumes, including a woman dressed as a cow with a water bottle on her head.
Simon James, marketing co-ordinator at Angel Springs, and director of the video, said: "Everyone in the office had a great laugh throwing down their best moves for the video – but there's a serious side to the silliness.
"We're proud to support Make-A-Wish, and we've already raised more than £10,000 for the charity with our customer loyalty scheme and other fundraising activities.
"But we've set ourselves a tough target – to raise at least £30,000 in the loyalty scheme's first year.
"In just a few weeks, the video's reached just over 4,000 views. We just need a final push to reach 5,000.
"All people need to do is watch. You'll be helping out a fantastic cause, and all the daft dancing will have been worth it."
Angel Springs is a regular donator to charitable organisations. As well as raising funds for Make-A-With, the firm often donates water bottles for fun runs, marathons and sponsored walks.
The Make-A-Wish Foundation UK helps grant the wishes of children and young people suffering from life-threatening illnesses.
In the 27 years since it was established the organisation has granted more than 8,500 wishes.
To find out more about Angel Springs, the charity work it does and its range of office water coolers, visit: http://www.angelsprings.com/.
ENDS
Note to editors:
For more information about this press release, contact Simon James at Angel Springs on: sjames(at)angelsprings(dot)com
Angel Springs:
Angel Springs (http://www.angelsprings.com/) is the UK's longest established water cooler supplier. It's accredited by the British Water Cooler Association (BWCA) and also provides water boilers. Based in Wolverhampton, the firm has a commitment to working with charitable organisations, community groups and businesses across the UK.