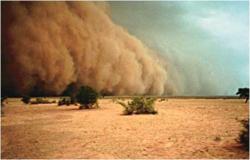 Climate change affects human health, natural ecosystems, built environments, and existing social, institutional, and legal arrangements. Adaptation considerations include local, state, regional, national, and international jurisdictional issues.
Washington, DC (PRWEB) March 13, 2013
The Security and Sustainability Forum announces the next session, "Implications of the National Climate Assessment," co-produced with Second Nature, in partnership with the National Council for Science and the Environment, the Association for the Advancement of Sustainability in Higher Education, ICLEI- Local Governments for Sustainability USA, the American Society of Landscape Architects, Sustainable Cities International, America's Waterways, and the International Society of Sustainability Professionals.
The second session in the National Climate Assessment (NCA) series will take place March 14th, 1:15-2:45pm Eastern Time. Join us to hear about regional reports, urban vulnerability, and adaptation:

Lynne Carter, Ph.D., Associate Director, Southern Climate Impacts Planning Program
and Coastal Sustainability Studio, Louisiana State University, will present current and projected challenges in the Southeast and Caribbean and planning for Adaptation.

William Solecki, Ph. D., Professor and Director, CUNY Institute for Sustainable Cities, City University of New York, will talk about Urban Systems, Infrastructure, and Vulnerability.
Mark Shafer, Ph. D., Director of Climate Services with the Oklahoma Climatological Survey and co-Director of the Southern Climate Impacts Planning Program, will discuss management for change across the Great Plains.
David Hales, President of Second Nature, part of the National Climate Assessment and Development Advisory Committee (NCADAC), established to oversee the development of the report, will moderate.
In January, the US Global Change Research Program (USGCRP) released the draft of the NCA, a climate status report based on the best available science, assembled out of a collaborative effort from hundreds of academic, government, non-profit, and private sector experts. The USGCRP will accept public comments on the draft until April 12 before revising and publishing the final report.
The NCA Series will continue on April 24th with an in depth look at the last chapter of the report "The NCA Long-Term Process: Vision and Future Development." We will look at how the assessment could be transitioned from a periodic review of climate change to an"ongoing process of working to understand and evaluate the nation's vulnerabilities to climate variability and change and its capacity to respond."
About the Security and Sustainability Forum
SSF is a public interest, membership organization that hosts free educational webinars. Sessions feature panels of global experts addressing human health and welfare impacts caused by climate change, other environmental disruptions, and institutional shortfalls. Through theory and case studies, the webinars outline how sustainable approaches are working to mitigate and adapt to a changing climate in a rapidly urbanizing world. Our programs seek to not only educate our audience about sustainability and how it fits into their areas of interest and work, but also spark new ideas about resilient approaches and solutions.
Access to SSF's webinar archive is offered through a free membership program.