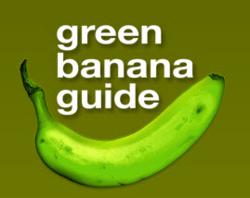 The list is almost endless with the amount of savings that can be gained using the guide.
(PRWEB UK) 14 March 2013
The Green Banana Guide started from humble beginnings in 2003. It was quick to catch on and visitors to the Canary Islands were soon getting great discounts on restaurants, shopping, attractions, entertainment and more.
Today in 2013, the Green Banana Guide is the No.1 discount site for visitors and residents alike to claim fantastic discounts at over 600 outlets across the Canary Islands, Balearics & mainland Spain. The new Application comes complete with a virtual card and is free to download. All visitors have to do is show the virtual card to their waitress or cashier before asking for the bill and the relevant discount will be applied. It really is as easy as that.
The majority of savings are between five percent and 20 percent but there are some deals that offer an incredible 50 percent. One great feature of the App is that once downloaded it will keep users up to date with a list of offers nearest them at any given time. It will also send users daily promotions. This feature alone helps save money day in and day out.
The Green Banana Guide has come a long way in recent times. It has taken a lot of hard work but the important thing is that people are saving money and having fun at the same time. It also works the other way as business owners attract new and returning customers thus generating further income. It was always important that the Green Banana Guide produced a win win situation for everyone.
The Green Banana Guide was around and thriving long before the new Discount sites arrived, and in 2011 alone over 5 Million people used the Green Banana Guide to save time and money on their holiday.
The list is almost endless with the amount of savings that can be gained using the guide. The guide has expanded into every area imaginable that can help save the customer money. Of course there are still always new savings being added to the guide. Business owners love it as they know it will bring new customers to their door.
The new App is available as a free Download direct from the iTunes store and on Android at Google Play. The main site is http://www.greenbananaguide.com and the App site at http://www.greenbananaapp.com.
There is no real limit to what users can save. The more times it is used the more money they will save. Also if visitors do not have a smartphone they just need to go to the main website and purchase the digital magazine and a plastic card. That will be posted to their home address or hotel. They can then just view all the discounts they wish directly from the website.
The Green Banana Guide goes from strength to strength and users can clearly understand the company slogan "Your Smartphone Just Got Smarter."