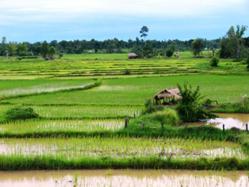 Geography Research @ ScienceAlerts.com
Bad Honnef, Germany (PRWEB) March 14, 2013
ScienceAlerts.com is a social networking site featuring the latest Geography Research content. Besides this newly added category, it also features the basic and applied sciences of agriculture, biology, environment, forestry and health. Currently, 31,394 members are monitoring 6,336 scientific publishing sources active in these fields and have contributed a total of 1,239,127 posts to the site. The latest additions to the site are aggregated on the frontpage as well as in an Geography Research Social Network RSS Feed.
ScienceAlerts.com's new Geography Research Category covers the physical characteristics of the earth including its surface features, and the distribution of life on earth. It currently contains 93,126 posts in part stemming from 540 scholarly geography journals. This category also provides a Geography Research RSS feed which is the best way of staying updated with the latest contributions to this science discipline. One of the latest articles in this category assesses the seismic fragility of low-rise stone masonry buildings. The article demonstrates the importance of the development of fragility curves specific to the generic construction characteristics in different regions. Another recently published article shows the structural uncertainty in model-simulated trends of global gross primary production (GPP). The authors of this study used the 30-year record of Global Inventory Modeling and Mapping Studies (GIMMS) 3g Normalized Difference Vegetation Index (NDVI) dataset and a diagnostic ecosystem model, Terrestrial Observation and Prediction System (TOPS), to estimate global GPP from 1982 to 2009. Their simulation of global GPP increased until 2000, but stayed constant after 2000. Among the simulations with single climate constraints, only the Vapor Pressure Deficit (VPD)-driven simulation showed a decrease in 2000s, while the other scenarios simulated an increase in GPP.
ScienceAlerts.com's rigorous review process ensures that only relevant content is featured on the site. ScienceAlerts.com includes a search feature to retrieve specific titles or keywords from its' database. In addition, it suggests up to ten related articles for each article displayed.