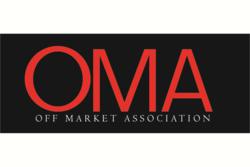 Projects in prime locations are finding it much easier to secure capital in the past months.
San Francisco, CA (PRWEB) March 26, 2013
A new enthusiasm and growing ability for lenders to lend on new commercial projects is increasing in 2013.
What development projects are favored in financing? Those with an excellent location, strong pre-leasing, and a unique value proposition for the lender. Commercial developers are expecting the trend to gain momentum throughout 2013 as expansion driven by tenant needs increases, says Terry Robinson, President of Off Market Association.
"Projects in prime locations are finding it much easier to secure capital in the past months. Now is the time to get started on those projects that investors have been putting off due to lack of lending," said Robinson.
As the Urban Land Institute Emerging Trends in Real Estate 2013 report points out: "Plenty of capital is available for people who can earn it." Earning it means presenting well-planned projects with incredible locations — and significant pre-leasing.
There is pent up demand caused by lenders who have been very conservative over the past 4 years or who were unable to lend due to bad debt on the books or reserve requirements.
Banks, credit unions, insurance companies and other providers of capital have remained on the sidelines for long enough. Capital is starting to flow into the starving real estate sectors begging for a cash infusion. This is turn will help provide stability, one other thing that markets have needed for some time.
About The Off Market Association
The world is changing and has changed. Old ways of doing business don't always apply. The Off Market Association (OMA) brings a new, exciting and visionary way to do business to all our members.
OMA uses a cutting edge technology and platforms, a deal desk, and extensive contacts across the US for commercial real estate transactions, bank note sales, small business advising and SBA loan services. The OMA is affiliated with Sunovis Financial and Genesis Capital to provide investors with access to capital and quick financing.