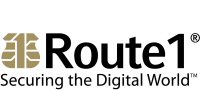 Toronto, Canada (PRWEB) March 13, 2013
Route1 Inc. (TSXV: ROI), a digital security and identity management company whose customers include the U.S. Department of Defense, the Department of Homeland Security, the Department of Energy and the Government of Canada, today released MobiKEY 4.2. MobiKEY is a complete desktop, secure remote access technology that integrates multi-factor authentication and identity management in a mobile computing environment.
This technology update includes the following feature and security enhancements:

Support for Windows 8 (Basic, Pro and Enterprise)
Mac OS X functionality has been expanded to include remote printing
Security updates
Updated MobiNET Agent for the Host Asset
MobiKEY 4.2 application software will work with both the MobiKEY Classic 2 (MC2) device and MobiKEY Fusion device.
MobiKEY 4.2 Technology Differentiators

Deployment saves the enterprise money; saving more than the investment in MobiKEY for a net cost reduction
Your data stays within your network's perimeter - not a browser based technology; not a VPN
Hardware and smartcard based, multi-factor authentication
Built with security as the first priority
Integrates seamlessly into your existing IT infrastructure – no (a) capital investment, (b) network changes or reconfiguration, or (c) additional servers, needed or required
Compliment to an enterprise's virtual desktop infrastructure investment and a path to desktop consolidation
Users of MobiKEY 3.0 or later will be notified directly through their MobiKEY device that a software update is available. When the user accepts the update from any internet-enabled Windows computer, the secure software application update will be performed.
If you are a current subscriber to the MobiKEY technology, this 4.2 software upgrade is available to you at no extra cost. Customers may contact Route1 technical support for instructions by email at support(at)route1(dot)com or by telephone at +1 866-371-1781.
ABOUT ROUTE1, INC.
Route1 delivers industry-leading security and identity management technologies to corporations and government agencies who require universal, secure access to digital resources and sensitive data. These customers depend on The Power of MobiNET - Route1's universal identity management and service delivery platform. MobiNET provides identity assurance and individualized access to applications, data and networks. Headquartered in Toronto, Canada, Route1 is listed on the TSX Venture Exchange.
For more information, visit our website at: http://www.route1.com.
This news release, required by applicable Canadian laws, does not constitute an offer to sell or a solicitation of an offer to buy any of the securities in the United States. The securities have not been and will not be registered under the United States Securities Act of 1933, as amended (the "U.S. Securities Act") or any state securities laws and may not be offered or sold within the United States or to U.S. Persons unless registered under the U.S. Securities Act and applicable state securities laws or an exemption from such registration is available.
Neither the TSX Venture Exchange nor its Regulation Services Provider (as that term is defined in the policies of the TSX Venture Exchange) accepts responsibility for the adequacy or accuracy of this release.
© Route1 Inc., 2013. All rights reserved. Route1, the Route1 and shield design Logo, SECURING THE DIGITAL WORLD, Mobi, MobiSecure, MobiLINK, Route1 MobiKEY, Route1 MobiVDI, MobiKEY, MobiKEY IBAD, DEFIMNET, MobiNET, Route1 MobiNET, TruOFFICE, TruFLASH, TruOFFICE VDI, MobiKEY Fusion, MobiNET Aggregation Gateway, MobiNET Switching Array, MobiNET Secure Gateway, EnterpriseLIVE, EnterpriseLIVE Virtualization Orchestrator, MobiNET Agent, MobiKEY Classic and MobiKEY Classic 2, are either registered trademarks or trademarks of Route1 Inc. in the United States and or Canada. All other trademarks and trade names are the property of their respective owners. The DEFIMNET and MobiNET platforms and the MobiKEY, MobiKEY Classic, MobiKEY Classic 2 and MobiKEY Fusion devices are protected by U.S. Patents 7,814,216 and 7,739,726, and other patents pending.
# # #