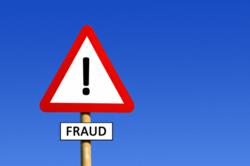 The best thing all drivers can do for each other is to report fraud, or any suspicion of fraud, right away.
(PRWEB) March 13, 2013
Fraud is an enormous problem in Canada, and one that most drivers aren't fully aware of. Insurance fraud can come in many different forms, from staged collisions to inflated claims, and being aware of all of the scams out there is the best way to avoid becoming a victim.
Recognizing Staged Collisions
A staged collision can be hard to prove, so the best thing a driver can do is to avoid them as much as possible. Drivers looking to stage a collision may suddenly slam on the brakes or slow down when another car is following closely. "Because rear-end collisions are usually the fault of the driver who strikes another car from behind, they are among the easiest collisions to stage," says Tammy Ezer of InsuranceHotline.com.
Never tailgate, and always allow plenty of stopping distance - allowing for road conditions - when following another vehicle. When another vehicle on the road is driving erratically, braking suddenly for no apparent reason, or changing speed suddenly, back off, allow some space, and call the police if the activity appears dangerous.
Avoiding Inflated Claims
Getting more money out of an insurance company than the actual cost to repair the damage is another common insurance fraud trick. This can range from claiming previous damage as part of the accident damage to using disreputable repair shops to charge more than the actual cost of the repairs.
When involved in an accident, take detailed photographs of the damage and the scene, and make note of any previously existing damage on the other vehicle that doesn't appear to be a result of the accident. Use a cell phone camera or keep a disposable one in the car. Those photos can be used to stop fraud.
Use a reputable repair shop for all claims work. Insurance companies have trusted repair shops they use regularly, and can provide some referrals. And of course, don't ever falsely report a claim or exaggerate damage.
Report Suspicious Activity
The best thing all Canadian drivers can do for each other is to report fraud, or any suspicion of fraud, right away. Insurance fraud causes rates to go up for everyone, and fraud prevention can help to curb this.
If another driver involved in an accident tries to suggest any shady deals when it comes to claims or repairs, tell the insurance company immediately. And of course, always pass along any knowledge of insurance fraud on the part of others to the authorities or the Insurance Bureau of Canada
Insurance fraud prevention requires a concerted effort on the part of both insurance companies and drivers, but that effort can help to save everyone a lot of time and money.
About: InsuranceHotline.com is a free online insurance rate comparison service that directs consumers to its large network of more than 30 insurance companies and licensed insurance professionals and provides quotes based on the lowest rates available through its network. In business since 1994, InsuranceHotline.com does not sell insurance, is not a licensed broker, and is not owned in whole or in part by an insurance company, agent or brokerage; ensuring consumers get a truly unbiased quote.