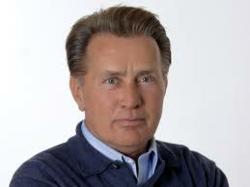 Training American workers for new jobs is a critical part of our continued economic recovery.
Hollywood, CA (PRWEB) March 13, 2013
The producers of Breakthroughs with Martin Sheen are pleases to announce an upcoming report showcasing new programs that are helping adults train for new careers.
Breakthroughs Martin Sheen PBS is an independently produced television series airing in markets around the country on public television. The program is hosted by the legendary Martin Sheen, who is about to embark on his second half-century in American entertainment in 2013. Mr. Sheen has developed a reputation as one of Hollywood's most respected actors during a career that includes more than 60 film appearances.
Breakthroughs Martin Sheen reviews many of the important issues facing American workers, including the challenge of adapting to a second career. In this new report, Breakthroughs will show audiences how new programs offered in technical schools and through online distance learning programs are helping American workers train for new jobs and new industries. As some types of manufacturing leave the country, new companies and new ideas are taking their place. To attract these companies, communities are working to prepare their workers to take places in new assembly lines building the products of tomorrow's American economy.
The producers of Breakthroughs Martin Sheen are targeting a May distribution date for the new report. Check local listings for air times on public television and PBS affiliates in individual markets. For more information the producers can be contacted via the official website for the show at breakthroughsptv.com.