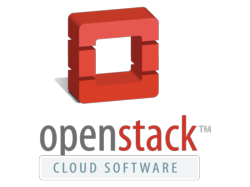 We're very excited to sponsor an event that supports the vibrant OpenStack community in the DACH region, where there is such strong support for open source.
Berlin (PRWEB) March 13, 2013
The OpenStack® community and prospective users will gather May 24th for the inaugural DACH Day, co-located with LinuxTag 2013, to share expertise about the open source cloud platform. The event is co-organized by hastexo, sponsored by the OpenStack Foundation and includes speakers from across the OpenStack community, both in the DACH region and around the globe.
OpenStack DACH Day 2013 will provide attendees with first­hand insights from OpenStack developers and enterprises that are successfully using OpenStack in production environments for both private and public clouds. The lineup includes speakers from industry leaders including:
● Jonathan Bryce, Executive Director, OpenStack Foundation
● Kurt Garloff, VP Engineering Cloud Services, Deutsche Telekom AG
● Monty Taylor, HP
● Bernhard Wiedemann & Sascha Peilicke, SUSE
● Muharem Hrnjadovic, Rackspace Cloud
● Dr. Wolfgang Schulze, Inktank
● Tobias Riedel, Netways
● Dr. Udo Seidel, Amadeus Data Processing
OpenStack is gaining traction in Europe with more than 1,000 European Individual Members of the Foundation and support from corporate members and sponsors, including Alcatel-Lucent, Bull, Canonical, Cloudwatt, eNovance and Xemeti. Service providers Cloudup, eNovance, Rackspace and StackScale are operating OpenStacks clouds in Europe, and a member from CERN was elected to the Board of Directors.
"We're very excited to sponsor an event that supports the vibrant OpenStack community in the DACH region, where there is such strong support for open source," said Jonathan Bryce, Executive Director of the OpenStack Foundation. "OpenStack users in the region tell us legal drivers such as data sovereignty, attractive economics and a vibrant community of contributors are bringing them to OpenStack, which gives them the ability to compete in the global IaaS market."
The event is organized by LinuxTag in cooperation with hastexo, a professional services company based in Austria with a significant OpenStack customer base in the region. hastexo CEO Florian Haas commented, "The DACH OpenStack community is rapidly picking up speed. We now have OpenStack user groups meeting regularly in Switzerland, Austria and Germany, and new ones are springing up across the region. It's time we bring together OpenStack users from across the region in a larger conference."
REGISTER TO ATTEND
When: Friday, May 24, 2013
Where: Berlin Fairgrounds (Messegelände unter dem Funkturm), Hall 7, as part of LinuxTag
Tickets: Registration is free, and there 200 tickets available. As a special treat, the OpenStack Foundation is inviting all OpenStack DACH Day attendees to also attend LinuxNacht, LinuxTag's famed social event in Berlin. Registration is open immediately at http://openstackdach2013.eventbrite.com.
With the help of local user groups and community leaders, the Foundation continues to support events across the world, including Australia, Israel and Japan during the first half of 2013. Community members will also be exhibiting at World Hosting Days, March 19-21 in Berlin, and the OpenStack Foundation will host the flagship OpenStack Summit in Portland, Oregon, April 15-18. See the full list of upcoming events at http://www.openstack.org/events.
About OpenStack
OpenStack is open source software for building public and private clouds.
OpenStack powers some of the most widely-used SaaS applications and eCommerce sites, the world's largest public clouds, and Global 1000 enterprises alike, each of whom rely on OpenStack to run their businesses every day. The open source cloud platform controls pools of compute, storage and networking resources at massive scale, making them available via a self-service dashboard.
OpenStack is backed by an independent Foundation and global community with more than 7,000 members representing 850 unique organizations across 88 countries. For more information and to join the community, visit http://www.OpenStack.org.