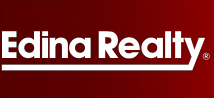 I want to give the public as many tools and resources as I can.
Inver Grove Heigths, MN (PRWEB) March 14, 2013
Edina Realty's premier agent Kris Lindahl will host a down payment assistance seminar in Inver Grove Heights, MN over the weekend. Lindahl will explain the benefits and what to watch out for when considering an assistance program. He also plans to demonstrate the new Minnesota Down Payment assistance website that he created.
Down payment assistance was designed to help buyers make home ownership more affordable. In some cases, down payment assistance programs may only require the buyer to pay $1,000 to buy a home. Buyers can go to the website, enter a few details, and receive a real time email listing programs they may be eligible for.
"I want to give the public as many tools and resources as I can," Lindahl said, and continued, "They deserve it." Lindahl will go into more specifics about the down payment assistance process.
Kris Lindahl leads a team of real estate agents that specialize in down payment assistance loans. His team has all the resources to help buyers find a new home for little down. In a market with so many down payment assistance programs, it's important that buyers use a team that can help you minimize the amount of down payment needed to purchase a new home.
Call Kris and his team now for more information at (763) 634-5895 and visit the Minnesota Down Payment Assistance website to get started today.