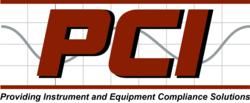 Raleigh, NC (PRWEB) March 14, 2013
PCI, a leading provider of calibration and maintenance services to the Life Sciences industry is pleased to announce the recent appointment of John Davis, PE, to the PCI Board. Mr. Davis has been a leader in the biotech and pharmaceutical industries for 30 years. He has proven his skills as a leader at various pharmaceutical companies and equally demonstrated his ability to lead as an entrepreneur.
PCI is experiencing exciting growth, with new locations and an increasing client list. The Board plays an integral part, ensuring the PCI success philosophy will positively impact new and existing clients. "PCI is thrilled to have John join our Board. John brings a unique perspective with his consulting company experience and his experience in senior management with large pharmaceutical and biotech operating companies," said Andy Ferrell, PCI CEO.
Mr. Davis was the founder and president of Serentec, Inc., an international pharmaceutical services firm that was subsequently acquired by Lloyd's Register in 2002. Currently Associate Director, IT at Biogen Idec, Mr. Davis' career included leadership and technical roles with Eisai, Glaxo Wellcome, Burroughs-Wellcome, Fluor Daniel and Pitman Moore. He has been involved in IT, process automation, systems design, implementation and validation in the biotech and pharmaceutical industries since 1982.
Earning his B.S. degree in Chemistry from Indiana State University, Mr. Davis is a registered professional engineer and received his MBA from UNC's Kenan-Flagler School of Business. "I am excited to join the PCI Board. It will be a rewarding experience to be part of such a successful and driven company," said Mr. Davis.
To see more on the PCI Board Members, visit http://www.pci-llc.com/about/pci-leadership-team/.
About PCI:
PCI was founded in 1996 with a vision of becoming the best consulting and technical services firm in the life sciences industry. The company's core expertise is calibration and maintenance compliance for FDA-regulated manufacturing facilities and laboratories. PCI's mission is to provide personalized customer service, exceptional and quality documentation to their customers while always preserving the integrity and ingenuity of performance. The company places high value on honesty, integrity, pride, self-esteem and teamwork. PCI take these values and mission as their primary focus in creating the ultimate result for clients: total compliance in the product quality life cycle.
PCI offers a comprehensive selection of quality services that include Calibration & Maintenance Consulting, Process & Analytical Equipment Calibrations, and ISO 17025 accredited Metrology Laboratory. The company's six regional offices are located in Boston, Gaithersburg, Indianapolis, Raleigh, San Francisco and Seattle.
To learn more about PCI and its services, visit http://www.pci-llc.com/.