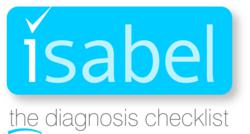 "The partnership with EMD brings together two innovative solutions to enhance diagnosis decision making with the potential to not only reduce costs and waste but also improve outcomes" Don Bauman, CEO, Isabel Healthcare
Ann Arbor, MI (PRWEB) March 19, 2013
Isabel Healthcare announced today it has signed a partnership agreement with Enhanced Medical Decisions, Inc. (EMD), to provide the next generation diagnosis decision support tool. The partnership comes as a result of collaboration between the two companies to create Isabel Active Intelligence, which is focused on unleashing the potential of previously untapped information contained in a patient note to further enhance diagnosis decision making. Isabel Active Intelligence combines Isabel's best in class diagnosis decision support solution with EMD's award winning, unique healthcare focused natural language processing engine.
One of the keys to reeling in escalating healthcare costs is to make efficient diagnosis decisions. As the first and most upstream decision made about a patient, the diagnosis drives downstream testing, procedures, treatment and management. A proven, time tested method to mitigate the problem of erroneous diagnosis, with all the resulting consequences, is for the clinician to create a differential. With so many time-sensitive burdens placed on physicians, it is sometimes difficult to do. Isabel Active Intelligence offers an efficient and effective resource to broaden the differential, and with minimal impact on physician time as it takes advantage of information that has already been collected.
The valuable information that is captured within notes collected during a patient encounter is not often used except for review. Isabel Active Intelligence unleashes that information and applies it for efficient clinical decision making in real time. The tool utilizes EMD's NLP engine to contextually process the note, identifying key data elements such as current symptoms, medical history, lab results, etc. that are then sent to the Isabel diagnosis decision support tool to generate a list of diagnostic possibilities within seconds; with minimal impact on the clinician's time!
"The ability to unlock the potential of data captured in documentation is exciting and is the first step to providing "always on" diagnosis decision support, "said Don Bauman, Isabel Healthcare chief executive officer. "The partnership with EMD brings together two innovative solutions to enhance diagnosis decision making with the potential to not only reduce costs and waste but also improve outcomes"
Marlene Beggelman, MD, EMD's chief executive officer: "Patient information need only be documented once – in the medical notes – the technology does the rest by distributing data to Isabel for CDS processing. The power of the combined solution is that patient care is improved while, at the same time, the care-giver's job is made easier".
About Isabel Healthcare
Isabel Healthcare Inc. was founded in 2000 by Jason Maude and is named after Maude's daughter who almost died after a potentially fatal illness was not recognized. For over 10 years, Isabel Healthcare has provided the Isabel diagnosis decision support system to hospitals, physician practices and individual physicians and gained peer reviewed validation and unmatched experience. Today, Isabel is the only diagnosis checklist system fully integrated with EMR and is used by thousands of physicians, nurse practitioners, physician assistants and students worldwide, providing diagnostic support and education by broadening their differential diagnostic considerations. Connect with us at info(at)isabelhealthcare(dot)com, 734-332-0612 or Isabelhealthcare.com or http://info.isabelhealthcare.com/blog to learn more.
About Enhanced Medical Decisions
Enhanced Medical Decisions (EMD) provides natural language processing (NLP) technology that retrieves patient data buried within free-text notes to help healthcare professions and patients make informed decisions. The core of EMD'S offerings, an advanced context-sensitive natural language processing engine, was built over more than a decade to cover a broad range of medical information, and achieves a high level of accuracy to insure that clinical messaging is relevant. Through collaboration with our CDS partners, clinicians are instantly able to view a differential diagnosis, overlooked lab results, undiagnosed medication reactions, and other gaps in care or documentation. EMD's solutions are used by hospitals, clinical decision support partners, publishers of healthcare information, and medical coding companies. Founded by Dr. Marlene Beggelman, EMD was incorporated in 1999 and is located in Cambridge, Massachusetts.