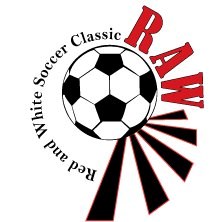 "I had lost my father to cancer the year before the tournament was created, so I knew I wanted all of the proceeds of this tournament to support cancer research efforts"

Kelly Cox
Raleigh, NC (PRWEB) March 14, 2013
Academically, Kelly Cox may seem like your typical college student. She scurries around North Carolina State University's campus from class to class working toward her double degree in Political Science and Natural Resources Policy. She has aspirations of becoming active in environmental law and has already been accepted to Florida State University College of Law and the University of Miami School of Law. You can look across the country and find many students who are in similar situations and share similar aspirations, but an annual event created by Cox shows how she goes above and beyond the call of the classroom as a college student.
During her sophomore year, while on a road trip to Winston-Salem, NC as a member of the NC State Women's Varsity Soccer Team, Cox came up with an idea to mix her passions of soccer and service. Inspired by five-on-five soccer tournaments she participated in while growing up in Florida, she created the Red & White Soccer Classic and decided that all the proceeds from the event will go to charity.
After deciding it will be a charitable event, Cox had to decide where the money would go. "I had lost my father to cancer the year before the tournament was created, so I knew I wanted all of the proceeds of this tournament to support cancer research efforts," said Cox of her decision to partner with The V Foundation for Cancer Research. "With the close ties to NC State and the amazing scientific research that they fund, The V Foundation was a natural fit for our philanthropic mission," added Cox.
On Saturday, March 16th at 10am, the Third Annual Red & White Soccer Classic will kick-off on the campus of North Carolina State University at the Lower Miller Intramural Fields. The tournament, which is only open to students of NC State, pits teams of five against each other in an all day double elimination event. At the end of the day, one co-ed and one men's division team will be crowned champions.
This year will mark the second year in a row that the North Carolina personal injury law firm of Hardison & Cochran will serve as a sponsor of the Red & White Soccer Classic. The tournament is sure to display some great athletic feats, but the real feat is the ability of one student to combine her passions to create funding for cancer research.
About Hardison & Cochran
Hardison & Cochran is a highly respected North Carolina personal injury, workers' compensation and Social Security disability law firm with offices in Raleigh, Durham, Greensboro, Fayetteville, Wilmington, Southern Pines and Dunn. The firm's practice areas include car accidents, trucking accidents, motorcycle accidents, boating accidents, dangerous drugs, defective medical devices, child care negligence and nursing home negligence. For more information, call the firm toll free at (800) 600-7969 or use the firm's online contact form. You can also follow the firm on Twitter @lawyernc.
About Kelly Cox
Kelly Cox, a native of Boca Raton, Florida, is a senior and former member of the women's varsity soccer team at North Carolina State University. She is currently working toward a double major in Political Science and Natural Resources Policy and plans to attend law school after her undergraduate studies are complete in May of 2013. For more information on the Red & White Soccer Classic, e-mail Ms. Cox at redandwhiteclassic@gmail.com.