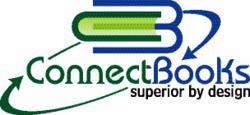 No cash flow forecast is complete without a contingency plan that factors in unexpected ups and downs.
Chantilly, VA (PRWEB) March 14, 2013
Understanding cash flow is important not just for MBAs, but also for all small business owners. It is important for businesses to have a surplus of cash in order to keep a regulated inventory, to fund daily business operations, and to avoid monthly shortfalls.
Here are some simple rules for creating a cash flow plan:

Remember To Collect Receivables. It is important to understand the difference between a cash or credit sale versus a sale with terms. Sales with term payments can take anywhere from 30 to 180 days to turn into usable funds. Be sure to include these timetables in projections and plan ahead for the impact this will have on cash flow before extending any new customer's terms.
Consolidate Predictables. Businesses have fixed costs, such as rent on a building, insurance, employee salaries (including benefits), taxes, and utilities, which are constant and predictable. By consolidating all of these costs into a single number, you can more easily see how much revenue must be generated in order to operate with a net profit.
Project Monthly Sales. Make precise projections on monthly income by factoring in costs and using historical monthly averages. By using historical data, you are providing a more accurate picture of what to expect.
Be Pessimistic. Don't make projections that focus solely on best-case scenarios. Plan for worst-case scenarios as well so that you are never taken by surprise.
Plan For The Unforeseen. Opportunities present themselves more frequently than you think. For example, if you own a bar in Washington, D.C., and the Redskins happen to make it to the Super Bowl, there will likely be much higher traffic. This equates requires inventory to purchase in order to keep up with heightened demand. It is up to the business to recognize and seize such opportunities and factor them into the cash flow forecast.
Adjust For Growth. Understand the adage that "it takes money to make money." A lot of businesses don't understand that in order for business to grow, they need to have the necessary funds to fuel that growth.
No cash flow forecast is complete without a contingency plan that factors in unexpected ups and downs. The total income minus the total expenses each month equals the cash flow. The lowest net total is equal to the amount of extra cash that is required in order to operate or reach a sales growth goal. If the difference between income and expenses is negative, then that amount must be obtained in the form of credit or existing capital.
Follow these rules to create a fairly simple cash flow plan. Once that plan is in place, you can use an app such as ConnectBooks for Sage 50 to more effectively manage your cash flow.
Click here to go to our website to subscribe or review the benefits and features of ConnectBooks.
About the Company:
ConnectBooks for Sage 50-Canadian Edition and Sage 50-US Edition are products of IntelleApps, LLC. IntelleApps is a fast growing company with an exclusive focus on developing state-of-art mobile apps for the Apple iOS and Google Android platforms.
IntelleApps is located in Chantilly, VA, USA and is a Sage Development Partner. Sage Corporation is the Creator and Owner of the Sage 50-Canadian Edition and Sage 50-US Edition accounting software products.