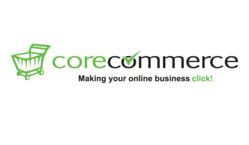 With the projected growth of e-commerce, especially in the next few years, we anticipate many aspiring entrepreneurs using CoreCommerce to make their dream business a reality. — Vance Lawson, COO
Franklin, TN (PRWEB) March 19, 2013
CoreCommerce, the leading hosted e-commerce solution, released new information on the company's merchant sales in 2012. Merchants who had been with CoreCommerce since 2010 saw sales increase in 2012 by an impressive 22% year over year. ComScore recently reported that e-commerce grew by 15% overall in 2012, reaching $186.2 billion, the strongest annual growth rate since before the recession. CoreCommerce exceeded overall U.S. e-commerce growth in 2012. "As a company, we are proud of our CoreCommerce merchants, their growth and dedication to business", said CEO Matt DeLong.
The fastest growing categories for CoreCommerce in 2012 were comprised of fashion, accessories/jewelry, decor and furniture, medical and electronics. Confirming this pattern of growth, eMarketer reported that fashion and accessories are the fastest growing segments of e-commerce. With CoreCommerce's social commerce integrations, such as Facebook stores and Pinterest, the company has noted greater growth rates for the e-commerce stores that utilize those tools.
CoreCommerce expects that the continued growth of e-commerce will inspire many entrepreneurs to start an online business in the coming years. According to Forrester Research, U.S. consumer e-retail spending is expected to increase 62% by 2016. DeLong noted, "There has never been a better time to have an online store. Between new technology for the masses with smartphones and tablets to social sites enhancing product sharing, searching for purchase opportunities online has evolved into an enjoyable pastime for consumers."
Over the past year, the CoreCommerce team has continued to make improvements to the software with updates and integrations with social media outlets, business development tools and more. The most recent update to the software included a Setup Wizard to guide new users through the process of setting up an online store. "With the projected growth of e-commerce, especially in the next few years, we anticipate many aspiring entrepreneurs using CoreCommerce to make their dream business a reality. We are committed to growing the CoreCommerce platform, enabling our merchant customers to continue to outperform the industry," says COO Vance Lawson.
About CoreCommerce:
CoreCommerce is the leading hosted ecommerce shopping cart solution for entrepreneurs and
growing businesses. Founded in 2001, CoreCommerce provides easy to use, feature-rich solutions you need to create an engaging online store, including integration with over 100 partners that offer a variety of payment gateways, shipping and fulfillment, e-mail marketing and social media services. Respected for their Legendary Support™, Core Commerce has a knowledgeable, friendly customer service team that is devoted to helping you craft a dynamic online store.
Winner of the 2012 American Business Awards' Gold Stevie® for Programming and Design, and two Silver Stevie® Awards for both Computer Software and E-commerce website categories.