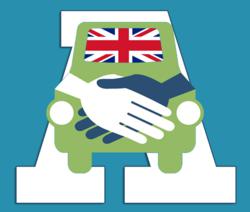 Community Auto Market - the revolutionary way to buy and sell cars, vans and motorcycles
London (PRWEB UK) 14 March 2013
Community Auto Market, the revolutionary way to buy and sell cars, vans and motorcycles, launches in the UK on Sunday 14th April 2013 at Kempton Park Racecourse, Middlesex from 9.30 a.m.-4.30 p.m.
The buying and selling system that Community Auto Market employs is well established in other countries where it has been successfully operating for the past 30 years. Community Auto Market is the first company to bring this highly efficient way to buy and sell vehicles to these shores.
On Sundays throughout the UK, mainly in large car parks of racecourses, Community Auto Market will allow sellers to display their vehicles for a one-off low-cost entrance fee. Buyers can then view these vehicles all day and make their purchase right then and there. There is no entrance fee for buyers.
The main reason for its success is its simplicity, doing away with middlemen such as dealers, classified ads and even second hand vehicle websites while, at the same time, providing a really easy way to buy or sell vehicles.
Community Auto Market is revolutionary in its approach, primarily because it provides a safe public place where buyers and sellers can meet, as well as everything else needed to facilitate the sale.
For the buyer, each Community Auto Market event puts hundreds of privately owned vehicles on display which can be inspected and tested at leisure. All the essential paperwork can also be seen and buyers can talk, face to face, with sellers. A roving mechanic is also available to hire on site to check over vehicles as needed, and the AA or RAC will be there for instant membership sign up if required. Vehicle finance can be arranged through the Community Auto Market website with insurance links provided to secure policies by phone on Sundays.
For the seller, Community Auto Market puts their vehicles in front of hundreds of potential buyers, all for the price of a £20 entrance fee. All they have to do is bring their vehicle's paperwork with them, namely: Current HPI Check, V5C Document and Road Tax disc, Vehicle Insurance Document, Contact Details (utilities account) and receipts of maintenance / MOT work done.
"Not only will we put hundreds of buyers together with hundreds of sellers in a safe public place on Sundays all over the UK, but we will also provide what must be the easiest, most efficient and cost effective way to buy or sell a vehicle ever devised. No dealer fees, no photographs, no listings, no appointments and no rip-off scams. Just turn up… it's as simple as that!" says Claire Lore, spokesperson for Community Auto Market.
Starting at Kempton Park Racecourse on 14th April, Community Auto Market will host events in many racecourse car parks on Sundays throughout the UK by the summer. The events taking place in April 2013 are:
Sun 14th Apr 2013 – Kempton Park Racecourse
Sun 21st Apr 2013 – Plumpton Racecourse
Sun 28th Apr 2013 – Windsor Racecourse
New venues are opening up all the time and locations and dates are updated regularly at http://community-auto-market.com/venues/
About Community Auto Market
Community Auto Market brings buyers and sellers of privately owned cars, vans and motorcycles together on Sundays from spring to autumn at popular venue sites across the UK. Everyone knows we get the most for our money if we buy a vehicle from, or sell a vehicle to, a private individual like ourselves… and Community Auto Market efficiently facilitates this interaction.
For more information, please contact:
Claire Lore
Community Auto Market
Kemp House,
152 City Road,
London
EC1V 2NX
Phone: 0845 689 0334
E-mail: press(at)communityautomarket(dot)co.uk
Web: http://www.community-auto-market.com
Submitted by: WorldWidePR.net