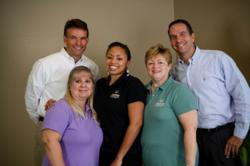 It has always been our policy to educate first-time drivers on the importance of safety behind the wheel.
Nashville, Tenn. (PRWEB) March 13, 2013
In a report submitted by GHSA, the state of Tennessee alone saw the number of teen fatalities (drivers between the ages of 16 and 17) increase by ten, compared between two six month periods in 2011 and 2012. In response to this striking statistic Nashville insurance provider Royce Williams has increased efforts to educate young drivers on the importance of developing safe driving habits.
The report submitted by the GHSA showed that between all fifty states the number of fatalities grew by 16 percent in one year. In comparison to other states, Tennessee ranked in the top three for states experiencing an increase in deaths between 2011 and 2012. Royce Williams, Principal at Royce Williams Insurance Agency believes this is something that needs to be addressed at every level, from the state government to anyone involved with getting teenagers on the roads.
"As a car insurance provider we are in an excellent position to help turn these numbers around in years to come," stated Williams. "We get the opportunity to speak with teen drivers in the early stages, while they are still developing their driving habits. It has always been our policy to educate first-time drivers on the importance of safety behind the wheel. With the release of these new numbers we have made a conscious decision to increase those efforts."
The GHSA article proposes that the national increase could be a result of the improved economy, leading to more teens on the road. They also note that some states may not be taking the proper steps to improve their Graduated Driver Licensing systems. Royce Williams also commented that texting while driving could be a large contributing factor to the increase in teen driving fatalities.
Royce Williams Agency offers a number of auto insurance discounts designed to encourage safe driving. Their safe driver discount rewards those who make better decisions on the road. And while most young drivers may be tired of classes, they can save money on auto insurance while learning more about roadway safety by taking defensive driving classes. The Nashville auto insurance providers have made a promise to advocate safer roads for everyone, especially for those young drivers who are new behind the wheel.
For more information on Nashville car insurance, including available discounts and rates please contact Royce Williams Agency at, 615-356-4800.