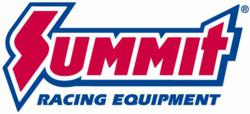 Tallmadge, OH (PRWEB) March 13, 2013
Painless Performance Chassis Harnesses include color-coded, automotive grade wiring with pre-terminated switches and plugs for various electrical circuits. The designated circuit is also printed on each wire, and the wiring groups circuits into easy-to-manage bundles. That helps make wiring virtually—well, painless.
The Chassis Harnesses come with a pre-assembled and terminated fuse block complete with fuses, relays, and flasher units. The harnesses have wiring for these basic circuits (most have additional circuits specific to the application):

Headlights and taillights
Turn signals and flashers
Horn and windshield wipers
Ignition switch
Ignition coil, alternator, and starter
Gauges/instrument panel
Heat and radio
Brake and dimmer switches
All necessary terminals, fuses, grommets, hardware, and instructions are included.
Applications

8-, 12- and 18-circuit universal harnesses for street rods and custom applications
1955-57 Chevy
1966-67 Chevy II/Nova
1967-74 GM musclecars (A-body, Camaro/Firebird, 1968-74 Nova)
1970-81 Camaro
1967-87 Chevy/GMC truck
1966-76 Chrysler A-body, B-body, and E-body
1964.5-70 Mustang
1966-77 Ford Bronco
Jeep CJ and YJ
1967-77 Toyota Landcruiser
1961-71 International Scout
PRODUCT LINK: http://www.summitracing.com/search/part-type/wiring-harnesses/engine-swap/no/fuse-block-included/yes?keyword=Painless%20Performance%20Wiring%20Harnesses
Summit Racing Equipment
http://www.SummitRacing.com
1-800-230-3030