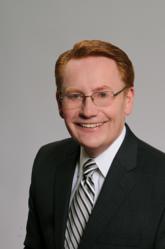 This is a great opportunity to join an organization that I have admired for many years and to return to Western New York. I am impressed by MVP's commitment to helping build healthy communities. - David Crosby
Rochester, NY (PRWEB) March 13, 2013
David P. Crosby has joined MVP Health Care as the new Executive Vice President of Commercial Business, overseeing the company's developing plans for its existing market segments and preparation for entering the new state Health Benefit Exchanges. Crosby, who works out of MVP's Rochester office, oversees MVP's Commercial Business across MVP's entire three-state service area.
"I am pleased to welcome Dave as an important member of my executive team," said Denise V. Gonick, President and CEO of MVP Health Care. "Dave has a long history of success in the health care industry, bringing a strong focus on helping to align health plans with the communities they serve and the ability to evaluate and capitalize on new opportunities."
He was most recently managing director and chief executive of Massachusetts-based UHealthSolutions, an affiliate of UMass Medical School, providing health benefit administration, contact center services, product commercialization and data management.
Crosby has also served as regional president for HealthAmerica in Pennsylvania and as President and CEO for HealthPlus of Michigan. He rose to top leadership after holding senior sales and marketing roles at organizations including Kaiser Permanente in Cleveland, OH and Blue Cross and Blue Shield of Western New York in Buffalo.
"This is a great opportunity to join an organization that I have admired for many years and to return to Western New York. I am impressed by MVP's commitment to helping build healthy communities and energized by the opportunities presented by a regional health plan with an excellent customer service track record and well regarded products," Crosby said. "I think MVP is well positioned to stand out as a leader in the emerging Health Benefit Exchange marketplace."
Crosby has been active in a wide variety of community and industry organizations. He holds an MBA in Health Care Management from the State University of New York at Buffalo and an undergraduate degree from Canisius College in Buffalo. He and his wife, Kathleen, have recently relocated to Brighton, NY.
About MVP Health Care
Founded in 1983, MVP Health Care is a community-focused, not-for-profit health insurer, serving members in the states of New York, Vermont and New Hampshire. Through its operating subsidiaries, MVP Health Care provides fully-insured and self-funded employer health benefits plans, dental insurance, and ancillary products, such as flexible-spending accounts, to more than 650,000 members. For more information, visit http://www.mvphealthcare.com.