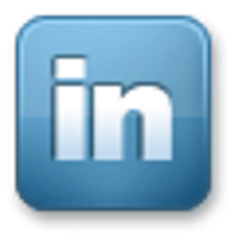 LinkedIn is another way for customers to learn more about us.
Coopersville, MI (PRWEB) March 22, 2013
Over several years it has been a debate on whether social media should be in a company's business strategy. Many wonder if it is worth the time? Will it pay off in the end? How will it help business? Social media is not widely used in the mold and die industry, but SelfLube thinks otherwise. SelfLube, the leading domestic manufacturer of mold and die components, recently added LinkedIn to the mix in order to connect more with its customers.
The social media world is not just for individuals anymore, it is also a way for businesses to connect with its followers and establish relationships. Companies that have these social platforms are considered "legit" and shows the people that companies are out there and they want to get to know you. Inside Sales Representative, Heather Harp explains, "LinkedIn is another way for customers to learn more about us. On a regular basis I update news and events on our blog and share on LinkedIn. It helps connect me with my customers."
Like the rest of its social media platforms, SelfLube will be updating LinkedIn on a regular basis. This is so people can know what is going on with not only the company, but also within the industry. For SelfLube another way to reach out to customers means another way to be there and to provide the best service it can offer. The more background customers have on the company and its product line, the better it is for everyone.
Like Facebook, Twitter and its Blog, LinkedIn will be connected to the SelfLube website for easy reference to its product line. Those following SelfLube will be updated on a weekly basis. LinkedIn will provide:

News in the industry
Recruiting
Questions/Discussions on the industry
Product line updates
Events SelfLube will take part in
SelfLube is a US based manufacturer of mold and die components such as bushings, gibs, wear strips, parting line locks, lifter slides and related items - 8,000 standard part numbers in all, many of which are self-lubricating. The company sells direct to build shops throughout North America and Canada, which results in both better pricing and better customer service. Its record for on time delivery is among the best in the industry.