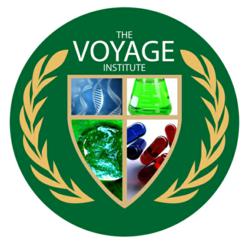 The Institute seeks to engage more in partnerships/collaborations with other educational organizations (local and international), writers, foundations, businesses, biotechnology, pharmaceutical and scientific companies.
(PRWEB) March 14, 2013
The BioVoyage Institute is entering an expansion phase. In addition to launching the new online schools, it is also offering individuals the opportunities to take a more practical approach (hands-on) to learning. These training programs relate to genetics and DNA, botany, chemistry, molecular biology, microbiology, biochemistry and biotechnology for elementary, middle, high school, university and adult learners. The goal of The Institute is to encourage everyone to engage in new innovations; arouse curiosity and promote further learning in the aforementioned fields of science.
Why is hands-on practical training essential? Historically, certain individuals are more inclined towards practical learning than theoretical. This approach to learning facilitates the learner to concentrate more on product design, product development, experimentation, and finding solutions to real life challenges. Studies have shown that hands-on practical training increases the retention capacity of the learners and engages them actively in the process of learning (lesser distractions). It stimulates learning, helps the learner to develop critical reasoning skills, become a better problem solver, more creative and perform better in examinations. According to high school student Meghan Farrell, "Biology is complicated enough, and I'm a visual learner, so if I can't see something, it's hard to do well on tests". (1)
It is a fact that developing countries do not have the research or educational infrastructure to accommodate nor support their natural geniuses. Certainly, these geniuses do not need classroom learning, but rather some guidance and facilities to nurture their talents, visions and inventions. The BioVoyage Institute's programs are meant to provide that guidance to those geniuses.
The world's population is forever growing larger and larger, and the associated problems are also growing grander. These associated problems include shortage of food, fuel, water, and the ever-increasing deadly diseases. Therefore, mankind needs to find immediate solutions to these problems and other earthly challenges. From research and experience of the past 20 years, biotechnology products and applications offer the most sustainable solutions to many of these associated problems.
Over the years, the BioVoyage Institute has conducted numerous hands-on (practical) experiments in various countries like Ethiopia, Bahamas and England to name a few. The Institute has trained learners to conduct experiments with plants, fruits, vegetables, flowers, and fish to name a few. The main purpose of these experiments was for the learners to have firsthand and practical experience, to practice what they have learned, and to perfect their skills and tools.
Now, the Institute is embarking on an expanded program, which is more geared towards those learners who are practically inclined. Our workshops and training programs are designed to give the learners more hands-on and practical experience in scientific concepts and laboratory research techniques that are currently used in the field of biotechnology. In addition, the projects are geared toward solving potential global problems.
As the world's population grows, our natural and other resources become more and more depleted. The need for certain essential products and items become greater.
Then, one of the main concerns and priorities of the 21st Century is the need for more fuels for heating, aircrafts, automobiles, etc. This is dictated by countries becoming more industrialized, and as such, the need for gasoline is exponentially increasing and there is only so much fuel available. Now, the alternative to non-renewable energy sources that can be produced cheaply is using enzymes and bacteria for Biofuel. The Institute can easily train learners to master the technique of developing this technology to help solve a foremost global problem.
Another project that is viable, is the use of biotechnology for forensic applications (Science and technology to investigate). Here a learner can build his/her own tools for identifying DNA, RNA or proteins. Recombinant DNA technology is another powerful tool, which one can use to genetically engineer fruits, flowers, fish, crops etc., to feed the world's population. The Institute will train learners to become producers and owners of the technology.
Yet, another pivotal project is the production of juices. For health and other reasons people have been turning to natural juices, more so than ever. In the past 10 years, the price and consumption of natural juices in the United States alone has skyrocketed. It is a fact that enzymes are widely used in the food industries to expedite chemical reactions. The Institute will train community learners, and non-degreed persons -- to become pioneers of this technology.
The few crucial projects referenced herein are very relevant to preserving the 21st Century infrastructure and human existence. The BioVoyage Institute will prepare elementary, middle and high school, college and adult learners for the biotechnology era. The Institute endeavors to train adult learners in laboratory techniques, and analytical skills used in the biotechnology industry. Such learners would become more proficient in performing routine techniques, and therefore be better prepared for scientific career opportunities. The trained and learned learner would in turn create a stable and financially secure environment for his/her self, family and community.
The programs are geared towards the academically inclined, and those learners who want to enter the scientific workforce. The training covers a wide range of career fields that include laboratory assistant, research scientist, forensic technician, and many more. Trained individuals may be employed in the biotechnology, pharmaceutical, health, security, law enforcement, academic labs, medical laboratories, diagnostic facilities, and a host of other industries. One thing is for sure, the newly trained learner will help to create new products, new industries, become a taxpayer, and create a safer, richer and more secure environment for him/herself, family and community as a whole.
The overall objective is for practical geniuses to be encouraged, embraced, and contributes to the growth and expansion of the economies and their infrastructures.
The Institute seeks to engage more in partnerships/collaborations with other educational organizations (local and international), writers, foundations, businesses, biotechnology, pharmaceutical and scientific companies, universities, not-for-profit organizations and the likes for sponsorship, raising public awareness and understanding of bioscience/biotechnology, preparing a well trained workforce for the future and providing a platform for achieving the stated goals.
Suggestions and help are welcome from anyone who shares common interests and goals. For more information on how you can get involved, contact Dr. Josh Calderon: info(at)thevoyageinstitute(dot)com