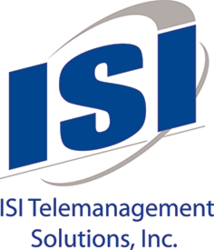 We are happy to bring to the market our latest solution, Infortel® CRM Infuze™, which bridges the gap between call and video reporting and recording by being directly integrated with Microsoft Dynamics CRM
Schaumburg, IL (PRWEB) March 14, 2013
Convergence has been dubbed the one place where opportunity meets innovation. This year's event promises no less. With a focus on Microsoft Dynamics® CRM, Convergence aims to bring together industry analysts and solution providers to further develop the Dynamics community. ISI's recent release of Infortel® CRM Infuze™, the only solution that integrates call reporting and call & video recording in Microsoft Dynamics CRM, has already generated a large buzz before the event.
"We are happy to bring to the market our latest solution, Infortel CRM Infuze, which bridges the gap between call and video reporting and recording by being directly integrated with Microsoft Dynamics CRM," said Mark McNeill, VP of Microsoft Solutions at ISI Telemanagement Solutions, Inc. "Our Microsoft Partners are very excited about this new solution and the ability to enhance their solutions portfolio to better serve their customers."
While at the show, ISI will discuss how Infortel CRM Infuze works within Microsoft Dynamics CRM, and the solution's unique ability to integrate call reporting, as well as call & video recording functions directly into Microsoft Dynamics CRM. This in turn provides users the ability to analyze traffic, allocate costs, monitor employee productivity, and utilize call recordings to improve their training regimen and quality assurance processes.
Learn more by visiting ISI during the show at booth 2345, or on the web at http://www.isi-info.com.
ISI's Solutions portfolio brings together time-proven technologies to report and record on your voice and video communications, including wireless and landline Call Accounting & Reporting, Telecom Audit & Optimization, Call & Video Recording, Invoice & Inventory Management, and Wireless Management. ISI's facilities, processes, and data security comply with ISO 9001:2008, SAS 70, HIPAA, Safe Harbor and other important standards.