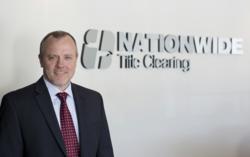 Anyone involved in the mortgage industry will be well advised to watch this issue to see how it impacts the nature of mortgage lending and servicing in the future
PALM HARBOR, FL (PRWEB) March 13, 2013
When Nationwide Title Clearing, Inc. (NTC) enters the scene to help their clients comply with new mortgage regulations, many do not know how these achievements help the American homeowner. NTC is a leading post-closing service provider, servicing eight of the ten largest mortgage servicers in the country. Recently, NTC was featured in National Mortgage News, the MReport and other industry publications for their vanguard efforts in helping their clients comply with a recent state regulation – a directive intended to protect American homeowners.
Myron Finley, NTC's Chief Legal Officer, penned a white paper to provide insight into a new law in California, California Assembly Bill 278– commonly referred to as the "Homeowner Bill of Rights" – that became effective on January 1, 2013.
In layman's terms the new ruling, among other things, requires documents recorded by or on behalf of a mortgage servicer in connection with a foreclosure to be accurate and complete and supported by competent and reliable evidence. Additionally, before recording any such documents, mortgage servicers must ensure they have reviewed the evidence to substantiate the borrower's default and the right to foreclose. It is recommended that mortgage servicers have Assignment Verification Reports produced on all loans that go into default in California in order to meet this requirement.
An analysis by NTC indicates that California's new law is a clear indication that the mortgage servicing industry will ultimately be required to comply with the requirements of the historic, $25 billion National Mortgage Settlement, as other states are likely to follow California's example. "In California, mortgage servicers could incur penalties up to $7,500 per mortgage if they don't have a process in place to review documentation or have the 'competent and reliable evidence' to prove it," states Finley.
Nationwide Title Clearing offers Property Report Services and Assignment Verification Report services that provide its mortgage-servicer clients with the competent and reliable evidence they need to comply with this new law and ultimately to protect homeowners. In fact, NTC made a name for itself by reinventing the mortgage assignment document process in 2011. By collaborating with the nation's most respected mortgage lenders and servicers to revolutionize the way mortgage assignments are prepared, NTC instituted the PerfectChain(SM) Assignment Verification Process.
NTC CEO, John Hillman, explained that NTC felt it was necessary to reinvent the assignment process to help mortgage lenders and servicers comply with government regulations. "The process needed to be improved in such a way to guarantee and provide evidence of document accuracy, while also being feasible for mortgage lenders/servicers to implement," he elaborated. "With more than 3,600 county recording offices throughout the United States, each one having its own rules and obligations, NTC's proprietary system has made it possible for our clients to meet the exacting requirements of every one of those offices."
In the past five years NTC has become one of the largest firms in the country that focuses on post-closing services for residential mortgages. Hillman's ability to predict what the industry needed, such as processes to help servicers comply with the California Homeowner Bill of Rights law, has allowed NTC to treble their employee base in the past 3 years to over 325 employees in order to meet the demand by mortgage servicers. Their contribution to the U.S. economy by providing jobs for Americans earned NTC the prestigious HirePower Award by Inc. Magazine this year.
Finley says the new California Homeowner Bill of Rights law is just the beginning for the mortgage lending industry. As other states watch the bill's implementation and the effects it has on that industry, it could well become a model for mortgage reform in those states.
Finley adds, "Anyone involved in the mortgage industry will be well advised to watch this issue to see how it impacts the nature of mortgage lending and servicing in the future."
John Hillman, CEO of Nationwide Title Clearing, Inc. a Palm Harbor-based residential mortgage industry service provider.
About Nationwide Title Clearing, Inc.:
Based in Palm Harbor, Florida, and founded in 1991, Nationwide Title Clearing, Inc. (NTC) is a privately-owned leading service provider to the residential mortgage industry, serving mortgage lenders, servicers and investors, including eight of the top 10 residential mortgage servicers in the country. NTC earned the position of #2,730 on the 2012 Inc. 5000 list of fastest-growing private companies in America, ranking #36 in Tampa and #46 in the real estate industry. The company's land records and document experts are able to track and fulfill county document requirements for close to 3,600 recording jurisdictions nationwide. NTC specializes in providing land records research, lien release services, assignment services, final document tracking, document retrieval and other custom business solutions. For more information, visit the company's website at http://www.nwtc.com