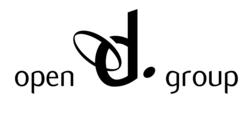 New York, NY (PRWEB) March 15, 2013
Open d USA, LLC, an international design agency is pleased to announced that it now has two agencies- Sparkle that represents the packaging side (Sparkle + previously MAD) and Retail Access that represents the retail & interior design/merchandising/manufacturing & sourcing side (Retail Access + previously open d & Well Done). This merger created just two groups within the Open d Group banner.
The purpose of the merger is to make the entire process easier for the clients and combine strengths and expertise that each individual group held into individual agencies. Sparkle Agency will be designing and handling all projects that are specific to branding, packaging (primary and secondary), gifting and point of sale merchandise for the wine/spirits, cosmetics and fragrance industry. Retail Access will be handling design and production for all visual merchandising and retail design needs posed by any industry.
About Open d Group
Open d Group opened in 2002 in Paris, France and has expanded to become an international design group with locations in Dubai, Singapore, Hong Kong, Geneva, Beirut, Shanghai and New York. The group before the merger had 5 different agencies that specialize each different areas: MAD Agency- Product & Packaging for the Perfume and Cosmetics industry, Sparkle Agency- Product & Packaging for the Wines and Spirit Industries, Open d Agency- for visual merchandising in all industries, Retail Access- for Sourcing & Manufacturing and Retail Access- Interior and Retail.
Sparkle and Retail Access Agencies
Sparkle and Retail Access are pleased with the merger and the sharing of talent. The only difference in this merger is that many specialties will be working together for the brand, but the Philosophies will remain the same such as the " Dream up, Design and Deliver "process and practices.
To learn more about Open d Group in the US, please contact: Marleny Almonte
636 Broadway, Suite 602
New York, NY 10012
Office: 646-454-9964
Email: malmonte@opend.us