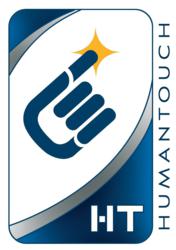 McLean, Virginia (PRWEB) March 14, 2013
HumanTouch, LLC is proud to welcome Mrs. Methta Tran into her new role as Vice President of Health Solutions. Mrs. Tran had previously been of Director of e-Gov. Since taking on her new role, Mrs. Tran has led the HumanTouch Health Solutions division to grow business, expand offerings and implement process changes.
Of Mrs. Tran's expanded role at HumanTouch, Company founder and CEO, Moe Jafari, says, "I am very pleased to announce Methta Tran's appointment to our executive ranks, she has always committed herself towards meeting the client's mission and her dedication to her team is second to none. She has been an integral part to HumanTouch's success, and now she will be able to affect how HumanTouch succeeds."
Mrs. Tran brings over twenty years of leadership, industry presence and technology expertise to her division and looks forward to establishing herself in her new position. She notes, "I am incredibly excited to start my new role at HumanTouch. I look forward to working with the Company's dedicated employees to bring innovative solutions and personalized experiences to our clients. It is a time of enormous opportunity in our industry with health care changes and I am eager to face these challenges with commitment and enthusiasm."
The company in whole looks forward to Mrs. Tran's continued success at HumanTouch.