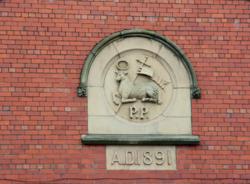 More new companies should help diversify the business base, leading to a stronger economy in years to come
Preston, Lancashire (PRWEB UK) 15 March 2013
The latest Duport Business Confidence Report for Preston shows there was a significant rise in company formation during 2012. There were 1714 new companies formed over the course of the year, representing an 8% rise on the previous year.
Company closures also fell by 5% between January and December, leading to an overall rise in net company growth. However, it is worth noting that there was a slight fall in the UK company share of Preston over the course of the year.
Preston was awarded city status last year and is currently undergoing a period of major change and investment. One of the key projects is the development of the new Central Business District, which will provide high quality office space to meet the requirements of both new and existing businesses. This development will also assist the city council's aim of retaining and, where possible, securing new public sector relocations to Preston. It could also be a factor in the high number of new companies setting up in the city.
Managing Director of Duport.co.uk, Peter Valaitis said:
"New development in Preston, in particular plans for the Central Business District, seems to be attracting business start-ups to locate in and around the city.
"More new companies should help diversify the business base, leading to a stronger economy in years to come."
The Duport Business Confidence Report for Preston uses data and statistics to provide a valuable insight into the local economy. More information can be found at http://www.duport.co.uk/preston.
Duport Business Confidence Report are generated and released by Duport Associates Ltd. The data contained in these reports is assimilated and analysed by Duport using public record data from sources including Companies House, Office for National Statistics and Ordnance Survey. Duport Associates Ltd is a leading UK company formation agent, established in 1997 and registering around 10,000 new companies each year through its Companies House approved software.