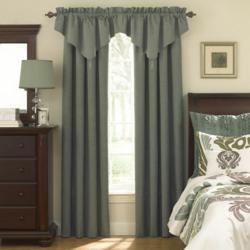 New York, NY (PRWEB) March 27, 2013
The results of the National Sleep Foundation's 2013 Sleep in America® poll show a persuasive correlation between exercise and better sleep. In addition to key sleep environment factors, exercise has proved to be a major contributor to overall sleep health.
"Exercise is great for sleep. For the millions of people who want better sleep, exercise may help," says David Cloud, CEO of the National Sleep Foundation.
As stated by the National Sleep Foundation, this important poll showed that vigorous exercisers are almost twice as likely as non-exercisers to report "I had a good night's sleep" every night or almost every night during the week. They also are the least likely to report sleep problems.
Non-exercisers, however, tend toward being more excessively sleepy than exercisers. Nearly one-fourth of non-exercisers qualify as "sleepy" using a standard excessive sleepiness clinical screening measure. This sleepiness level occurs about twice as often than for exercisers. Also, about six in ten of non-exercisers say they rarely or never have a good night's sleep on work nights.
Sleepiness clearly interferes with many non-exercisers' safety and quality of life. One in seven non-exercisers report having trouble staying awake while driving, eating or engaging in social activity at least once a week in the past two weeks.
"Exercise is beneficial to sleep. It's time to revise global recommendations for improving sleep and put exercise—any time—at the top of our list for healthy sleep habits," says Dr. Barbara Phillips, poll task force member.
As a partner and supporter of the National Sleep Foundation, Ellery is proud to produce Sound Asleep Room-Darkening Curtains- the official curtain of the National Sleep Foundation. Ellery recently joined the NSF at the Blissdom National Blogging Conference in order to spread the word about sleep health.
In honor of the sleep poll, National Sleep Awareness Week, and the Blissdom event, Ellery is also hosting a sweepstakes on the Sound Asleep Facebook page. Entrants will have a chance to win Sound Asleep Curtains to begin improving their sleep.
For information, please visit Ellery Homestlyes.