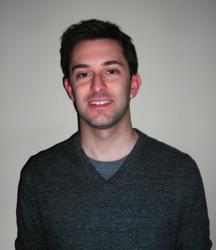 Red Bank, NJ (PRWEB) March 13, 2013
Spitball Advertising has announced the promotion of Ben Douglass to art director after helping leading key agency wins for the town of Red Bank and Reproductive Medicine Associates of New Jersey.
"Ben has been instrumental in the fast growth of our agency," said founding partner and CCO Steve Bailey. "He continues to lead a number of cornerstone accounts and we expect that he will continue to thrive in this new position."
In this expanded role, Douglass will continue to oversee core projects and staff as well as contribute to new business opportunities.
----
Spitball Advertising was formed in 2006 in Red Bank, NJ as a full service marketing and design agency. Our main philosophy is to pelt the walls with the most innovative yet strategic ideas to see what sticks then deliver these programs to clients looking to break through the clutter to reach their customers. Spitball enjoys crafting Ideas That Stick™ for Cholula Hot Sauce, Red Bank, iCIMS, Reproductive Medicine Associates of New Jersey, Fundtech, Atlantic City and other creative-focused companies.