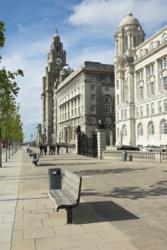 Wirral's position at number one in our town league table shows that it's not always the largest areas that perform the best
Wirral, Merseyside (PRWEB UK) 15 March 2013
A new national league table released by company formation specialists, Duport.co.uk has revealed Wirral as the UK's number one spot for net company growth.
The table organises the top 100 towns by their relative net company growth during Q4 of 2012. Wirral comes out the clear leader with net growth of 4.67% during the quarter. Next on the list is Northampton with 3.59% growth, closely followed by Lincoln with 3.58% growth. London comes in at number 15, with 2.49% growth.
It is interesting to note that neighbouring Liverpool, whilst being a much larger economy, comes in 44th on the league table. Southport, another major Merseyside town, doesn't even feature in the top 100.
Managing Director of Duport.co.uk, Peter Valaitis commented:
"Wirral's position at number one in our town league table shows that it's not always the largest areas that perform the best. The high level of net company growth is a great sign for the future of the local economy."
Duport has also published an annual Business Confidence Report for Wirral, which reveals it had a record year for company formation and UK company share in 2012. More information can be found at http://www.duport.co.uk/wirral.
Duport Town League Tables are generated and released by Duport Associates Ltd. The data contained in these tables is assimilated and analysed by Duport using public record data from sources including Companies House, Office for National Statistics and Ordnance Survey. Duport Associates Ltd is a leading UK company formation agent, established in 1997 and registering around 10,000 new companies each year through its Companies House approved software.