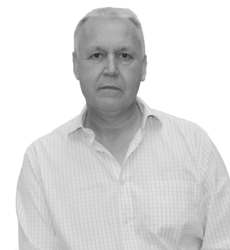 As one of the fastest growing companies in the IT sector, NewVoiceMedia is dedicated to excellence and has a culture where talent can truly flourish
Basingstoke, Hampshire (PRWEB UK) 19 March 2013
NewVoiceMedia, a leading provider of cloud contact centre solutions, is strengthening its team with the appointment of Gary Lane as Director of HR and Recruitment.
The new role follows investment of $20m from Highland Capital Partners Europe, MMC Ventures, Notion Capital and Eden Ventures, which will help accelerate NewVoiceMedia's global ambitions, including opening new offices in North America and making a number of new appointments across the business.
Gary joins from salesforce.com where he managed recruitment in a number of EMEA locations. NewVoiceMedia's new US office will bring the company closer to Salesforce as it works on extending its partnership. The solution 'ContactWorld for Salesforce', integrates with Service Cloud and Sales Cloud, enabling customers to quickly and easily deploy best-in-class contact centres.
Gary has also held senior roles at SAP and Excelerate, prior to which, he worked as a consultant to businesses including Connections, Myriad Compuvac and Resourcing Group.
Gary comments, "As one of the fastest growing companies in the IT sector, NewVoiceMedia is dedicated to excellence and has a culture where talent can truly flourish. I am excited to be joining the business alongside great people and look forward to taking the company's commitment to talent to the next level".
Jonathan Gale, CEO of NewVoiceMedia, comments, "Gary brings energy and passion, as well as a track record of success and extensive knowledge of the market. His expertise and understanding of talent management, recruitment and retention, will be a real asset as we expand the business internationally".
NewVoiceMedia is looking for exciting and innovative people to join its fast growing team. For further information about NewVoiceMedia and its career opportunities, please visit http://www.newvoicemedia.com.