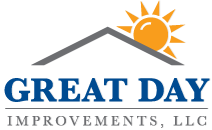 Ric-Lee is a regional leader in the sunroom business and through this acquisition, the Ric-Lee Patio Enclosures franchise has become a corporate location of Great Day Improvements
Macedonia, Ohio (PRWEB) March 18, 2013
Great Day Improvements, LLC announces its acquisition of the Ric-Lee Corporation for an undisclosed price. Ric-Lee, a former Patio Enclosures franchise, is located in Glen Burnie, Maryland and is one of the largest installers of Patio Enclosures sunrooms in Delaware and Maryland. It has been incorporated and in business since 1980. Great Day Improvements, manufacturer of Patio Enclosures brand sunrooms, is a leader in custom designed, professionally installed solutions for both residential and commercial spaces. This acquisition will greatly expand the company's presence on the east coast.
Ric-Lee Corporation builds and installs sunrooms, solariums, conservatories, screen enclosures, room additions, retractable and fixed window and door awnings, replacement windows and SoftWall Finishing Systems. "Ric-Lee has always focused on high quality and custom-made products that are built to customer specifications," said Jeff Tice, General Manager of Ric-Lee Patio Enclosures. "The acquisition of Ric-Lee by Great Day Improvements underscores how we have been continuously committed to quality products and outstanding service over the years."
Steve White, Managing Director for Great Day Improvements, LLC confirmed that the acquisition is part of a larger plan to grow the company. "Ric-Lee is a regional leader in the sunroom business and through this acquisition, the Ric-Lee Patio Enclosures franchise has become a corporate location of Great Day Improvements," he said. "We decided to purchase Ric-Lee in order to position ourselves strategically on the east coast. As a result of this acquisition, we now have corporate locations that cover the area from Boston to Washington, D.C."
About Great Day Improvements, LLC:
Great Day Improvements, LLC is a residential /commercial remodeler and manufacturer offering a portfolio of home improvement solutions including: Patio Enclosures™ brand screen rooms, sunrooms, solariums, room additions, design and build construction and EasyRoom™ DIY sunroom kits; SoftWall Finishing Systems™, an acoustically-efficient interior panelized wall finishing system for basements, home theaters, offices, media rooms and bedrooms; Stanek Windows brand vinyl replacement windows, doors, siding and roofing; Backyard solutions including awnings, patio covers, decks, railing and fencing; Green Home solutions including insulation, radiant barriers, solar shades and window film; Hardscape solutions including decorative concrete, stamped concrete, patio pavers, concrete overlays, driveway and sidewalk installation; and Commercial solutions. Great Day Improvements operates across 28 states, is accredited by the Better Business Bureau and has serviced over 250,000 customers nationwide. For additional information, visit http://www.greatdayimprovements.com.