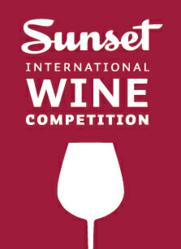 "The Sunset International Wine Competition is quickly becoming one of our most important competitions…The winning wineries gain unprecedented exposure…" - Gina Gallo, Winemaker, Gallo Signature Series
Menlo Park, CA (PRWEB) March 13, 2013
Safeway, one of the largest wine retailers in North America, has signed on as the exclusive retail partner for the 2013 Sunset International Wine Competition (SIWC). Sunset has extended the entry deadline to March 22 to allow winemakers to take advantage of this added exposure.
Following the enormously successful 2012 inaugural competition, Sunset magazine, the leading lifestyle brand in the West, has significantly expanded the promotion power for competition medal-winners with the Safeway partnership.
The competition already promotes the medal-winners to Sunset's 4.7 million Western wine lovers in print, over 1.2 million visitors on the website, 30,000+ event attendees, Sunset Wine Club members, and hundreds of thousands of enthusiastic social media followers and fans.
As part of their partnership, Safeway will have in-store promotions, dedicated retail space, and allow access for wine tastings, for SIWC winners.
"We are thrilled to have Safeway as our exclusive retail partner. Given their participation; Sunset's credibility, reach, and influence; the highly talented team we have assembled to manage this competition; and the robust participation of the industry, we are confident that the Sunset International Wine Competition is the most important competition in the country," says Barb Newton, Sunset President. "We're excited to continue to find better and better ways to help our print and online audience of over 5.9 million consumers discover the best wines from around the world to fit their casual, adventurous lifestyles."
"Our customers look to Safeway to help them discover the best wine choices", said Jim Blumling, VP, Business Unit GM Alcohol & Tobacco, Safeway, "and we are excited to team up with a trusted brand like Sunset to help them make those choices."
Entries are now being accepted for the 2013 Sunset International Wine Competition.
The online entry fee is $99 through March 22, $109 after March 22. Judging will be at Sunset headquarters in Menlo Park, April 8-9, 2013. Award winners will be announced in the October 2013 issue of Sunset magazine and on Sunset.com, beginning October 1, 2013. Full competition details are available on Sunset.com/siwc.
"The Sunset International Wine Competition is quickly becoming one of our most important competitions," said Gina Gallo, Winemaker, Gallo Signature Series. "Sunset has assembled a stellar panel of judges for 2013, including esteemed winemakers, journalists and wine educators. The winning wineries gain unprecedented exposure among Sunset's coveted wine savvy subscribers, making this a can't-miss competition."
Rodrigo Maturana, Global Marketing Director, Fetzer Vineyards, said, "We are all very pleased with the results of the competition. We have applied the Best of Class sticker on our Fetzer Moscato product and we've seen very positive Nielsen results. As of Feb 2nd, our Moscato is up 26% in the past 13 weeks, which is when we estimate for the sticker to be on most shelves across the country. It makes so much sense for Sunset to be doing a serious wine competition like this, given their reader profile and the high quality of the magazine."
With a monthly audience of 4.7 million in print and 1.2 million online, Sunset is the leading media brand in the Western U.S. Almost all (96%) of Sunset subscribers are wine drinkers, and more than three out of four drink wine every week. A fact: Sunset readers consume 10 million glasses of wine in an average week! And 96% say they enjoy exploring new wines, which this competition helps them do with confidence.
Committed to gathering the best judges in the West, Sunset has again named Joel Peterson as Honorary Chair for Winemaker Judges. Peterson, founder and winemaker of Ravenswood Winery, is widely considered one of the deans of West Coast winemaking.
Returning Honorary Chair for Trade and Education (Sommeliers/Retailers/Instructors) Judges is Tim Gaiser, MS, Education Chair for the American Chapter of the Court of Master Sommeliers.
Serving again as Honorary Chair for Journalists is Sunset magazine's own wine editor Sara Schneider. She has been nominated twice for James Beard Awards for magazine feature reporting and is the co-author of the book California Wine Country: A Sunset Field Guide.
To ensure airtight logistics, Sunset has partnered with long-time competition organizer Rebecca Murphy, who organizes the Dallas Morning News and TexSom International Wine Competition. Sunset is also committed to a robust international competition, and thus is working with Paul Wagner and Balzac Communications to insure great representation from the best winemakers in key wine regions, not only in the West, but around the world.
The official glassware provider for the competition is Eisch SensisPlus Glassware.
About Sunset
Sunset (http://www.sunset.com) is the leading lifestyle brand in the West. Through magazines and books, events and experiences, and digital and social media, Sunset covers the West's best flavors, destinations, design trends, and innovations. Sunset engages and inspires an audience of over five million educated, active and affluent consumers every month through its five regional print editions—Pacific Northwest, Northern California, Southern California, Southwest and Mountain—as well as via all tablet devices and its website. In addition to its print and digital publication, Sunset showcases the region's unique lifestyle and noteworthy destinations through its flagship events, established home programs, licensing partners, books and International Wine Competition. Sunset is part of the Time Inc. Lifestyle Group.
Sources: Wine Institute, March 2012; 2012 Ipsos Mendelsohn Affluent Survey, HHI $100k+; 2012 Doublebase GfK MRI; Sunset Wine Survey, 2012.