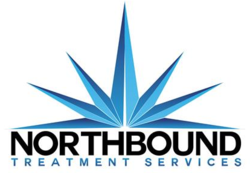 (PRWEB) March 15, 2013
Northbound Treatment Services, the Southern California based rehab treatment center specialists, is celebrating the one year anniversary of its Sub-Acute Residential Detoxification oneEIGHTY Program. OneEIGHTY is a drug and alcohol detoxification center providing the highest level of care to its clients. Northbound will be hosting an Open House on Friday, March 22nd from 12pm to 2pm where guests will enjoy a BBQ lunch while meeting staff, alumni, and other Northbound partners. This celebration will honor the amazing contribution the oneEIGHTY Program has made towards helping many on the road towards recovery.
Since oneEIGHTY opened its doors on March 13, 2012, the Program has served hundreds of men and women seeking detoxification services. This state of the art 12-bed facility provides a safe and comfortable atmosphere where clients receive 24-hour nursing supervision, daily psychiatric and psychological support, and the nutritional services of an in-house chef. Detoxification services at oneEIGHTY are available to individuals in need, who meet the criteria for sub-acute residential detoxification, prior to entering a next level of treatment.
Detoxification from alcohol, opiates, cocaine and benzodiazepines are amongst the many detoxification programs available to a client. Depending on the substance abused, amount used and length of time, the detoxification process can last for days or weeks. Therefore, the premier clinical team at Northbound monitors is committed to providing short-term treatment plans to address each client's unique needs. Once the client is medically stable, they are transferred to one of Northbound's residential treatment programs. Northbound partners with local and national treatment programs as a preferred detoxification service provider.
About Northbound Treatment Services
Northbound Treatment Services is an Orange County, California based rehab treatment center open twenty-four hours a day, seven days a week. Northbound Treatment Services operates a fully licensed drug and alcohol detoxification center, specializing in medical detoxification, and in aiding clients through the various stages of the rehabilitation process. Inpatient and outpatient services are offered to patients to best ensure a full recovery with continued success. They have certifications with The National Association of Addiction Treatment Providers (NAATP), the California Department of Alcohol and Drug Programs, the National Alliance on Mental Illness (NAMI), Court and Probation Approved, and they are a BBB Accredited Business. For more information, visit http://www.livingsober.com/ or follow them on Facebook or Twitter.