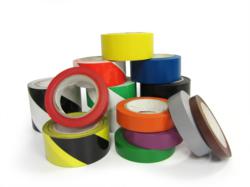 "We are 100% satisfied with the quality of the pipe marking labels. We completed the job of marking our pipes in no time at all."
Lake Oswego, OR (PRWEB) March 15, 2013
Safety is critical in all aspects of business worldwide and clearly marked pipes in a facility will let workers trace process problems and find solutions faster than unmarked pipes. Pipe marking labels are now being offered through 5stoday.com in a comprehensive collection for identifying pipes and valves. Pipe labels will clearly define the pipe contents and flow direction with self-sticking labels and the marking solutions will help satisfy safety and ASME (ANSI) standards. With using the pipe marking labels a facility will ultimately secure their facility safe and compliant with safety regulations. During emergency situations, emergency responders will be able to access the situation quickly and prevent any possible explosions that could ultimately injure someone or even cause death.
Pipe marking labels can promote a safer and more productive workplace. Maintenance workers will know exactly what they are working with when pipes and valves are marked properly. No more wasting time finding blueprints to identify what the pipes are contained with and in which direction the liquid or gas may be flowing. Wasted time only causes less productivity which ultimately costs the company money in production and profits. A leaner and safer facility creates a successful company.
Not being fully aware of the materials carried by pipes, and their associated hazards, not only is unsafe for employees and other personnel but can also lead to major equipment damage that could cost a company thousands of dollars in repair costs. Significant environmental accidents can also occur if a wrong valve was opened or closed or by cutting into the wrong pipe. Major lawsuits from surrounding areas could cause enough damage to shut down a business.
A plant manager commented, "We are 100% satisfied with the quality of the pipe marking labels. We completed the job of marking our pipes in no time at all."
For more information about pipe markers, please visit http://www.5stoday.com/pipe-marking-labels/. Or call toll free (866)402-4776 to speak with a professional representative.