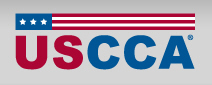 I'm proud to say that we've created much more than a magazine - we're created a very tight-knit community of folks from all walks of life…Moms, Dads, Grandmas, Grandpas, young adults, doctors, mechanics, teachers, business owners, retired folks - you name
(PRWEB) March 15, 2013
In an effort to educate, train, and equip as many responsibly Armed Americans as possible about concealed carry, gun safety, and home defense, the U. S. Concealed Carry Association, whose parent company is Delta Defense LLC, has just announced the release of its new "USCCA Affiliate Instructor Toolkit."
The versatility of this Instructor Toolkit makes it perfect for firearms instructors who are just starting out, as well as experienced firearms instructors who would like to freshen up their classes with the most up-to-date, high quality material available. This Instructor Toolkit is designed for teaching individuals who desire to be certified for concealed carry, in addition to those who are already certified and want training in the fundamentals of personal and home defense
President and CEO of Delta Defense, Tim Schmidt describes this new tool for instructors as a "concealed carry and home defense class in a box."
The course includes a complete PowerPoint presentation, which will allow instructors to teach up to six hours of classes. The presentation includes nine short videos that bring in outside expertise to reinforce various topics. For example; firearms attorney Marc Berris explains the "Reasonable Person" test and the Miranda warning.
Also included in the toolkit are ten copies of the book Concealed Carry and Home Defense Fundamentals by Michael Martin. This book has become the de facto standard for concealed carry textbooks in the United States. Martin is also the Content Editor for Concealed Carry Magazine, the well-renowned Delta Defense publication, with a subscriber base of more than 70,000 readers.
Delta Defense is also the company behind Armed American Radio and Concealed Carry Report (a weekly newsletter that goes out to over 680,000 people).
Regarding the new USCCA Affiliate Instructor Toolkit and all of Delta's products, Schmidt said, "I'm proud to say that we've created much more than a magazine - we're created a very tight-knit community of folks from all walks of life…Moms, Dads, Grandmas, Grandpas, young adults, doctors, mechanics, teachers, business owners, retired folks - you name it."
For more information, visit http://www.USConcealedCarry.com.
About Delta Defense, LLC:
Delta Defense LLC, founded in 2004, has as its mission to support and educate those interested in concealed carry. It produces a print magazine, an online membership site, a private members-only concealed carry forum, and a nationally syndicated radio program—Armed American Radio.