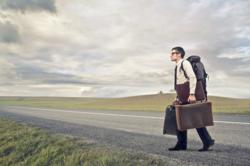 Orange, CA (PRWEB) March 19, 2013
Broadview Mortgage has received an increase in applications from "Boomerang Buyers", individuals who have lost their home to foreclosure and are now back to purchase another home. The reason attributed to a marked increase, compared to February 2012, is the amount of households that are emerging from the three year FHA waiting period post foreclosure.
This guideline reads "The three-year waiting period to regain eligibility for another FHA insured mortgage begins when FHA pays the initial claim to the lender; this includes deeds-in-lieu of foreclosure, as well as judicial and other forms of foreclosures."
"We're helping people check the transfer of title on their foreclosed homes, making sure they are eligible to buy a home again. More often than not, people don't understand how to determine if they're eligible." says Scott Schang, Branch Manager for Broadview Mortgage.
The three year countdown can be gaged by researching when title was transferred out of the foreclosed owner's name and into the bank's. "A common mistake is to go off when the foreclosure was reported on your credit report" says Schang, "this is usually not accurate. Always check with the county to see when the title was transferred out of your name."
There are other requirements besides waiting three years. The FHA guidelines also require that potential buyers be creditworthy, which means having: a middle FICO score of 640, continuous 2 year work history, likelihood of continued employment, and a 3.5% down payment.