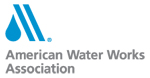 Washington, D.C. (PRWEB) March 13, 2013
In testimony today before a U.S. House Congressional Appropriations Subcommittee, the American Water Works Association called for strengthening existing water infrastructure finance tools and advocated for creation of a Water Infrastructure Finance and Innovation Authority (WIFIA).
Aurel Arndt, general manager of Lehigh County Authority in Allentown, Pa., spoke on behalf of AWWA before the Subcommittee on Interior, Environment and Related Agencies.
"The fact that the United States needs to invest much more in its water infrastructure is widely accepted these days," he said. "The hard question centers on how to do that."
AWWA is urging Congress to do the following:

Keep the current tax-exempt status for municipal bonds;
Eliminate the annual volume caps for private activity bonds for water infrastructure
projects;

Maintain funding for robust drinking water and wastewater state revolving loan fund
programs; and

Enact WIFIA to offer meaningful assistance to communities in a modern, cost-effective way at the lowest possible cost to federal taxpayers.
WIFIA would lower the cost of local water infrastructure projects at little or no long-term cost to the federal taxpayer. The mechanism would borrow U.S. Treasury funds to provide low-interest loans, loan guarantees or other credit support to local communities. Loan repayments – with interest – and guarantee fees would flow back to WIFIA and into the Treasury – again, with interest. This strategy would have little or no long-term effect on the federal budget.
The testimony highlighted AWWA's 2012 "Buried No Longer: Confronting America's Water Infrastructure Challenge" report, which notes that restoring and expanding existing water systems as they reach the end of their usefulness would cost at least $1 trillion over 25 years. Arndt stressed that AWWA strongly believes the cornerstone of financing for this undertaking should be through local rates and charges. However, large investments are essential when, for example, a treatment plant or a pipe network reaches the end of its lifespan and major replacement or upgrades are necessary.
To further offer support for WIFIA, next month AWWA will bring more than 100 water utility managers to Washington, D.C. for its Water Matters! Fly-In. At this time, utility leaders will conduct more than 400 meetings with senators and representatives to rally support of WIFIA. To help AWWA utility members assess their own local pipe replacement needs, forecast the consequences for water bills and tell their own infrastructure stories, AWWA has provided each with a Buried No Longer Pipe Replacement Modeling Tool. This tool will be used by members to make their cases for local water infrastructure investment and to advocate for WIFIA.
The American Water Works Association is the authoritative resource for knowledge, information, and advocacy to improve the quality and supply of water in North America and beyond. AWWA is the largest organization of water professionals in the world. http://www.awwa.org