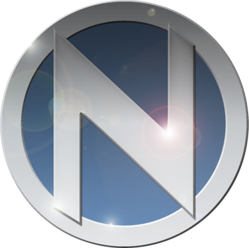 (PRWEB UK) 14 March 2013
Thousands of desirable personalised number plates are to be auctioned off by the DVLA next week in Leeds.
Starting on Wednesday March 20th, the auction at the De Vere Village Hotel is set to attract numerous fanatics from around the country as well as first time buyers.
The last few classic auctions have been very successful for the DVLA, attracting hundreds of bidders seeking their perfect number plate. The trend will look to continue as many unique number plates go up for sale for the first time.
National Numbers Chairman, Eric Craggs, said: "The majority of personalised registrations that appear to spell names and words go through an auction before you will see them on the private market.
"What this means for the customer is they can cut out the middle man, allowing them to effectively buy the number plate at a trade price.
"They are likely to increase in value in the years after the auction, so they are very much an investment as well."
National Numbers have been registered bidders at the DVLA auctions for decades and will bid for many customers next week.
"Our service allows people to bid without registering themselves, saving a lot of paperwork as well as time," said Eric Craggs. "This also gives our customers the advantage over other first time buyers as we have an obvious experience edge."
Supporters of the football club Hull City have become very excited by the prospect of owning HU11 CTY, which will go up for sale on the second day of the auction.
As well as this, DVLA are paying tribute to the very British sport of darts with the dateless 18 O, which is likely to attract a lot of bidders despite having a £5,000 reserve.
Cities BO11 TON (Bolton) and DU12 HAM (Durham) will also be for sale.
The DVLA assign numbers to new vehicles in the UK when they are first registered as on the road, but they hold back a selection of these marks for auctions.
For example, LE13 GHS (Leigh/Leigh's) is available at next weeks auction rather than being released with other 13-reg number plates earlier in the month.
"DVLA do this because they understand this number plate would be desirable to many people," explains Eric Craggs.
"Auctions are more democratic in that everyone has the equal opportunity to buy the reg."
There are millions of withheld DVLA registrations that are still to go through an auction. As well as names these also include older number plates the have never been issued.
National Numbers is a private number plate dealer with over 30 years of experience. In that time they have been to every major DVLA auction bidding on number plates for themselves and for customers. Their experienced sales and admin staff will be able to help you organise and buyer your perfect number plate.