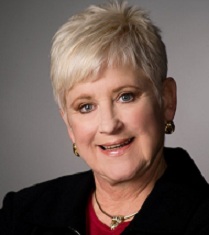 "We were actually the first company to bring liposome delivery technology on to the marketplace"
Louisville, Kentucky (PRWEB) March 14, 2013
The founder of Altrient Inc., Mrs. Cindy Nachman, was the special guest in a recent episode of Carl Lanore's popular health and fitness show Super Human Radio. Many behind the scene facts about the company's cutting edge liposomal nutrient delivery technology were discussed in this detailed interview. Altrient is a familiar name in the health and wellness fraternity, thanks to their Vitamin C and Vitamin B products. The secrets behind the extraordinary efficiency of these products lie in the company's proprietary dosing system named LED or Liposome Encapsulated Delivery.
There are quite a few products in the market that pretend to be similar in nature. During her interview, Mrs. Nachman said, "We were actually the first company to bring liposome delivery technology on to the marketplace and as expected we had about two and a half years until we got quite a few copycats out there in the marketplace. We have tested all of their products, and we found that most of them come up short." Emphasizing the uniqueness of Altrient® C, she also mentioned, "What we are doing is using highly purified essential phospholipids to encapsulate or to protect the molecule of water soluble nutrient. The product holds together really well."
In essence, liposomes are microscopic liquid-filled bubbles made from phospholipids. At present, liposomes are the most effective way to deliver nutrients orally. Altrient® C and Altrient® ME™ have emerged as two highly effective nutritional supplements by utilizing the extraordinary power of liposome encapsulation technology. Interestingly, Altrient was created as a result of Mrs. Nachman's efforts to save her husband's life from heart failure. The same organization is now helping millions of people around the world. Reacting to Altrient's success as a business, Mrs. Cindy Nachman says, "We are very pleased and to be honest with you we did not get involved in this Vitamin C business to make a ton of money. It was really more a mission to help people take control of their health". Interested parties can hear a commercial-free version of the interview in its entity using this link http://www.superhumanradio.com/components/com_podcast/media/mp3s/altrient-pr-03052013.mp3
Super Human Radio is an extremely popular show broadcasted by SHOUTcast digital network and carried on Podcast directories like iTunes that helps people fight diseases through the use of supplements and regular workouts. The highly charismatic host of the show Carl Lanore has been a driving factor behind the popularity of the show that is followed by millions of people. Talking about his show, Carl says, "I'm on a mission to teach people the realities of today's food system, to make the world understand that the exclusive reason for all the chronic disease today is the food we eat and that these foods are promoted by both the government and the large agribusinesses that they protect."
About Altrient Inc.: Altrient, a part of the parent company Livon Labs formed in 2004, is a trusted name in the health and fitness market offering top rated Altrient® C and Altrient® ME™ supplements. The company has the distinction of being the first ever company to bring liposome delivery technology in manufacturing of nutrient supplements. Their proprietary dosing system, LED, efficiently protects nutrient formulas and ensures delivery of nutrients throughout the body.