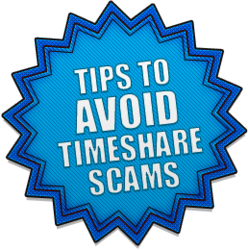 Southfield, MI (PRWEB) March 15, 2013
The Better Business Bureau Serving Eastern Michigan (BBB) is warning the public against entering into contracts with Net Management Group or Harris Title due to numerous consumer complaints. Consumers have reported that Net Management Group employs high pressure sales tactics in an attempt to get consumers, typically the elderly, to sell their timeshares. Potential customers are asked to sign a contract and to wire money to an account in Mexico before the sale of their property can be completed. Once the money is wired, the prospective sellers are no longer able to reach the company and they are not able to recover their money, which is typically thousands of dollars.
In some cases, consumers have been directed to contact a title company, doing business as Harris Title and claiming to be located in Houston, Texas, to execute a contract and provide advance payment via the wire transfer. The BBB serving the Greater Houston area conducted a site visit to the address listed on Harris Title's website and discovered that this location does not exist.
The BBB serving Eastern Michigan has conducted a site visit to the address given on Net Management Group's letterhead, 535 Griswold St., Suite 1110, Detroit, MI 48226. The business does not exist at this location; rather a different business has been in operation at that address for several years. The security guard for the building indicated that no business by that name is in the building, but that many people have come there looking for Net Management Group.
The BBB Serving Eastern Michigan also contacted the company by telephone to verify their physical address and was told during one call that "they could not give out the company's address," however in a follow up call, a person purporting to be an agent, verified the address and indicated that it was "next to Lake St. Clair," which in fact is not in Detroit.
Many complainants have indicated that the callers are very confident and seem to have an answer for any concerns and questions, and are very good at reassuring the consumer that they are a legitimate business. Several consumers from across the country have forwarded documents and contracts sent to them by both companies requesting a wire transfer; some consumers have reported to have wired the requested funds, only to discover later that they could no longer reach the company and had no way to recover their funds.
Not all timeshare companies are deceitful, but it is important to check out a company prior to signing the dotted line. The BBB offers the following advice to owners looking for help in selling their timeshare:

Use a Business You can Trust – Make sure the timeshare reseller you use is a BBB Accredited Business or has a good rating with BBB. You can check out a business's BBB Business Review at http://www.easternmichiganbbb.org.
Confirm Licensing Requirements – Some timeshare resellers will use fake addresses or PO boxes in order to mislead timeshare owners. Confirm where the company is located and in what states it does business. Ask if the company's salespeople are licensed to sell real estate where your timeshare is located. If so, verify this with the state licensing board.
Get the Facts on the Figures – Find out if the business charges a commission. Do they handle the entire closing and provide escrow services? Do they charge an up-front listing or advertising fee? What does it cover and is it refundable?
Be Wary of Upfront Fees – Many complainants to the BBB were burned by companies charging an advance "appraisal" fee for services or were told that they just had to pay closing costs and the timeshare would be taken off their hands. Consider opting for a company that offers to sell for a fee only after the timeshare is sold.
Don't Fall for the Hard Sell or an Offer that Sounds Too Good to Be True – Don't agree to anything over the phone but instead ask the salesperson to send you written materials; take the time to think it over and don't be pressured. Unscrupulous timeshare resellers may claim that your property is in demand and they can sell it immediately; unfortunately, these promises are often empty.
Know Your State's Laws – In some states "timesharing" developments must be registered with the Attorney General's office before the sale or offer to sell. And some states require that all material facts are presented to buyers prior to the sale. In addition, some states require that all buyers' deposits must be held in escrow until the closing and buyers usually have five days after signing the purchase contract or five days after receiving the public offering statement (whichever is later) to cancel their purchase.
About The Better Business Bureau Serving Detroit & Eastern Michigan
The Better Business Bureau Serving Detroit & Eastern Michigan is a non-profit organization with the purpose of promoting trust in the marketplace by assisting in the protection of consumers and businesses from fraud and unethical business practices. In addition to its recognized dispute resolution services, the BBB maintains reliability reports on the customer service history of more than 80,000 local businesses and provides consumer education materials on numerous topics. The BBB provides its services free to the public and its service territory stretches across Eastern Michigan from Ann Arbor through Metropolitan Detroit, Lansing, Flint, upward to Alpena, and covers the entire Upper Peninsula of the state.