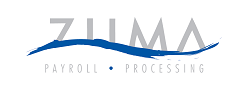 Garden City, New York (PRWEB) March 15, 2013
Zuma Payroll Solutions will provide free tax credit services to all existing and new clients. These government incentives "cannot be" collected by an accountant or CPA, and require complicated forms to be submitted to State Agencies in a timely manner.
"In our business, companies normally don't provide tax credits services to their clients," explains Chris Caputo, CEO of Zuma Payroll Solutions, "but here at Zuma Payroll Solutions, we do everything in our power to show our clients way to save money, even if that means stretching beyond the normal scope of payroll services."
Zuma Payroll Solutions provides a wide range of payroll services (including tax filings, direct deposit, time and attendance & online reporting) for any business across the country. To learn more visit http://www.zumams.com
About Zuma Payroll Solutions
Zuma Payroll Solutions is located in Garden City, New York, was founded to provide payroll services for small businesses. Zuma Payroll Solutions is the sister company of Zuma Merchant Solutions which provides merchant processing services to small businesses. We at Zuma Payroll Solutions try to build strong relationships with our customers, helping them become more efficient and more successful. For more information, visit http://www.zumams.com