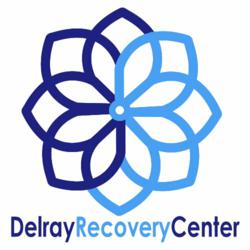 The 12-step recovery method has worked for millions of people over the years
Delray Beach, FL (PRWEB) March 15, 2013
Delray Recovery Center's goal is to provide individualized treatment plans that address a person's specific wants and needs, and now 12-step addiction treatment services can be part of that plan. The 12 steps of addiction treatment were first introduced in the 1930s to treat alcohol addiction, and the method has since been adapted to help treat addictions that go beyond alcohol. The 12-step method has been used for those battling addictions to drugs, food, gambling, codependency and other issues, and Delray can now help people tailor the methods to suit their particular needs.
"More than 200 different groups use 12-step addiction recovery programs to overcome all types of addictions and compulsions," said Delray Recovery Center Chief Operations Officer Doug Petri. "Our goal is to help them select a program that best targets their addiction and leads them to lifelong recovery."
The 12 steps for addiction recovery outline a mulch-tiered plan that not only aims to free individuals from their addiction but also provides a new way of life. It does this by focusing on six aspects. These include an ability to admit powerlessness over their own addictions and compulsions, a willingness to rely on a higher power to free them from their addictions, and a commitment to helping others who are suffering from additions and compulsions. Other aspects include learning and implementing new behaviors, making amends for past wrongs and working with a sponsor who can help guide them through the program.
"While some may initially feel overwhelmed when they glance at the 12 steps, we help people soon replace that overwhelming feeling with one of relief. They are relieved they no longer have to live as a slave to their addiction," Petri said.
The slavery to addiction is broken when people admit they are powerless over the control a particular substance or compulsion has over their lives. Admitting this lack of power is part of the first step to a new way of life. The program continues by systematically addressing and eradicating the blockades that have been shown to stand in the way of recovery.
"The 12-step recovery method has worked for millions of people over the years," Petri said. "And, we hope to help it work for many, many more."
Located in Delray Beach, Florida, Delray Recovery Center offers individualized treatment programs for alcohol and drug addiction, eating disorders and co-occurring mental health issues. The center has long been providing a soothing environment while its certified staff designs programs that are comfortable, safe and unique to the individual, elements that can ultimately lead to success and a sustained life of recovery.