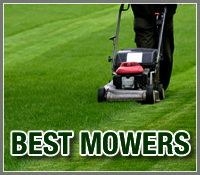 With so many brands and different features available on the market, we hope to help consumers make the best purchasing choice.
Bolingbrook, IL (PRWEB) March 15, 2013
Today Mowers Direct announced the best lawn mowers. It marks a change in the online mower superstore's approach to recommending models.
"The fact is best means different things to different people. Some folks are looking for best-selling lawn mowers, while others seek top-rated models," said resident mower expert Jose Castellanos. "With so many brands and different features available on the market, we hope to help consumers make the best purchasing choice."
Accordingly, Mowers Direct has compiled multiple lists for the top-rated, best-selling and expert-recommended mowers, tractors and zero-turns.
Castellanos added, "Whether you defer to the experts' picks or would rather take a cue from hundreds of other satisfied customer, as long as you end up with a great mower, we're happy."
For in-depth reviews, recommendations and best-sellers, check out the styles below:
Best Reel Mowers - are classic, engine-free models that use a series of spinning bars to cut grass. They're great for small yards because they're very light-weight and are the quietest mowers available.
Best Electric Mowers - are available in corded and cordless models. With corded models, you're restrict by the extension cord. Cordless mowers let you mow anywhere but have run times of about one hour per battery.
Best Push Mowers - the most popular style of mower is a favorite of small suburban lawns. Relatively no frills, you'll need to do all the pushing for these gas-powered mowers.
Best Self-Propelled Mowers - are becoming the go-to option for homeowners because the mower does all the work, you just steer it. These mowers are more high-tech and offer superior features to most push mowers.
Best Wide Area Walk Mowers - are the mower of choice for landscapers and folks with large properties. With cutting decks 50% bigger than normal mowers, you can cut more grass, faster.
Best Rough Cut Mowers - are the walk-behind choice for mowing off the beaten path. These bad boys can churn through thick grass, brush and debris, unlike normal mowers.
Best Rear Engine Riding Mowers - are the classic style of riding mowers. They don't offer the large cutting decks found on some tractors or zero turns, but they're easy to store and can pass through narrow spaces.
Best Lawn Tractors - are popular with folks with large properties. Lawn tractors are also the way to go if you plan to tow things like dump carts or lawn rollers.
Best Zero Turn Mowers - are the newest, fastest riding mower option. Zero turn mowers offer unparalleled maneuverability and can reach speeds of 9-10 mph.
Best Gang Reel Mowers - are used by golf courses and folks with massive rolling fields. Width cutting widths up to as much as eleven feet, you can cut a lot of grass quickly if you have a vehicle to tow one.
Best Trail Mowers - are tough tow-behind mowers for clearing unruly grass and brush.
Best Trail Cutters - are even tougher and can forge paths through branches, bushes, thick weeds and more.
Power Equipment Direct operates 13 niche online superstores. In addition to MowersDirect.com, the Bolingbrook, IL-based company operates AirCompressorsDirect.com, SnowBlowersDirect.com, PressureWashersDirect.com, ElectricGeneratorsDirect.com, WaterPumpsDirect.com, SumpPumpsDirect.com, ChainSawsDirect.com, LogSplittersDirect.com, TillersDirect.com, LeafBlowersDirect.com, ChippersDirect.com and StringTrimmersDirect.com.