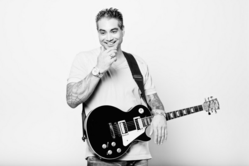 From your first lesson, I will have you playing. And, I will inspire you to keep on playing. The guitar is not an easy instrument to play; but if you aspire to be an accomplished player; I can get you there."
Fort Lauderdale. FL (PRWEB) March 15, 2013
The week of spring break is the perfect opportunity to expand your abilities, discover new talents, or brush up on a forgotten hobby. However, the benefits of music education last much longer than a week. Music improves cognitive abilities, helps children perform better in school, provides an outlet for stress, and much more. According to amromusic.com, respondents to a U.S. Gallup Poll either completely or mostly agree that participating in school music corresponds with better grades and test scores. These respondents also completely or mostly agree that school band is a good way of meeting people. On SAT tests, the national average scores for the verbal section was 427 and 476 for the math section. Music students averaged a score of 465 on the verbal section and 497 on the math section, which is 38 and 21 points higher, respectively, than the national average.
But that's not all - music helps students beyond grade school and into college and beyond. The American Music Conference reported hat musicians are 52% more likely to continue on to college and other higher education than non-musicians. A Rockefeller Foundation study discovered that music majors have the highest rate of admittance to medical schools, followed by biochemistry and the humanities majors. Lastly, USA Today stated in a 1987 article, "Musical training can be a big help in getting to the top of business and politics, according to most congressmen and Chief Executive Officers of Fortune 500 companies. Ninety percent of more than 1,000 CEOs and congressmen interviewed by the McDonalds's fast food chain said playing a musical instrument as a child helped them develop character and leadership skills.
Spring break is right around the corner - consider trying out a few Fort Lauderdale guitar lessons with Dyce Kimura this spring break. You may discover gifts you never knew you possessed, or a new fascination of playing the guitar that will improve you mentally, physically, emotionally, and more.
Dyce Kimura is a highly-regarded Fort Lauderdale guitar teacher. A legitimate, full-time guitar instructor, he rose straight to the top of Fort Lauderdale's competitive music scene as a recording session pro and top-flight guitar instructor. For years, Dyce Kimura has been a favorite with everyone from beginners and kids to intermediate players and semi-pros. Now, through the power of the internet, Dyce reaches avid students from across the globe directly with his Skype blues guitar lessons.
To learn more about Fort Lauderdale guitar teacher Dyce, his unique teaching methods, and his various locations, contact him at 786-457-3687 or visit dycekimura.com.