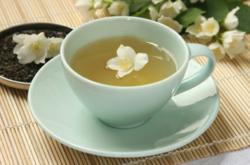 San Francisco, CA (PRWEB) March 24, 2013
Zion Health, an industry leader in the manufacturing of natural detox products for the skin care and internal body, has announced today that its Herbal Detox Tea(s)-Kanwa Healing Minerals Tea is now available at Erma's Nutrition Center located at 18045 Upper Bay Road in Nassau Bay, Texas.
Health food shoppers may now benefit from natural detox purification remedies derived from clay-based ionic minerals that are known to purify the system by detoxifying harmful metals, unwanted pathogens and environmental pollutants.
Kanwa's Detox Herbal/Mineral Tea is available in mint, jasmine, green tea and chamomile.
This Whole Body Detox cleanse remedy works by combining the healing power of herbs with the stimulating minerals found in - Calcium Montmorillonite clay (edible clay) known to help absorb harmful bacteria, chemicals and toxins trapped in the stomach, colon and small intestines. The 57 minerals found in this unique edible clay has long been used throughout history to help energize and heal the body. Minerals are known to work together to form a natural internal cleanser that uses its negative ionic molecular charge to attract and remove damaging heavy metals and unwanted pathogens that inhabit the body, which can trigger premature aging and sickness.
Erma's Nutrition Center offers enzyme-rich organic vegetables and raw food. The health food store provides its shoppers with the highest quality, whole food vitamin and mineral nutritional supplements, and chemical-free, all-natural health and beauty supplies.
Zion Health's Natural Skin Care Products include an Ancient Clay Face Wash, an Ancient Clay Body Wash, an Eye Cream, Hydrating Crèmes, Wrinkle Defense lotions, Hair Care products, and a Mineral Vitamin C Serum. Zion Health provides consumers with the purest skin care products that are both safe for consumers and the environment. All Zion products are free of parabens, altered aluminum, and are formulated using all natural ingredients - with certified organic ingredients whenever possible.
Zion Products are available at Erma's Nutrition and Whole Food Health Foods Stores in California and Florida and online at http://www.kanwaminerals.com. To become a Zion Health retailer or for more information on Zion Health products, go to: http://www.zionhealth.com.