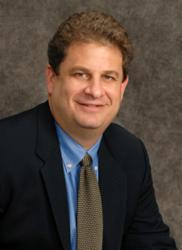 Philadelphia, PA (PRWEB) March 20, 2013
Anapol Schwartz attorney Thomas Anapol was appointed on March 11, 2013, by the Honorable Judge Brian R. Martinotti of the New Jersey Superior Court, to serve as one of six members of Plaintiff's Steering Committee (PSC) in the Stryker Rejuvenate/ABG II hip implant litigation (In re Stryker Rejuvenate Hip Stem and the ABG II Modular Hip Stem Litigation, No. 296).
The appointment is among several leadership positions Anapol has attained in recent metal-on-metal hip litigations. Anapol has served as Co-Lead Counsel in the Biomet M2a Magnum Hip Implants Liability Litigation (MDL 2391) since December 2012. His expertise in medical device litigation extends back more than a decade. He has been featured both on television and in print media and routinely lectures at continuing legal education conferences for lawyers across the country regarding the legal implications of defective metal hips and the approval process that allows them to be sold without clinical testing.
"I am honored to have been selected by Judge Martinotti to perform this important task in the Stryker litigation," Anapol said. "These products were rushed to market through the FDA's 501(k) process, and now thousands of victims face uncertain futures and devastating complications."
A number of allegedly defective metal hip devices are currently the subjects of hip implant litigation. The products include DePuy Orthopaedics ASR and Pinnacle hips, Stryker Rejuvenate Modular and the ABG II modular-neck hip stems, the Biomet M2a hip line, Conserve and Dynasty cups manufactured by Wright, and Zimmer Durom cups.
These metal-on-metal hips, some of which were recalled, were approved by 510(k), a process initiated by the Food and Drug Administration (FDA) to reduce time and costs associated with the normal approval process. The 510(k) process allows devices substantially similar to a previously approved device with adequate clinical data to receive "fast track" approval without clinical testing. "As you can imagine, we are strongly promoting these initiatives to reduce the amount of paperwork you have to send us, and we have to process," the 510(k) Process video by the FDA tells manufacturers.
Anapol regards the current outbreak of failed metal-on-metal hips in recent years as "one the most disturbing medical device calamities I've seen in 22 years of mass tort practice."
Anapol also serves on the Discovery Committee in the DePuy ASR multidistrict litigation, and has been voted for inclusion in Pennsylvania Super Lawyers® every year since 2006. He was voted one of the Top 100 Lawyers in Pennsylvania in 2012 and 2013.
###
Anapol Schwartz is national leader in product liability and pharmaceutical litigation, having successfully litigated thousands of cases in state and federal courts over the last 30 years. The firm has obtained hundreds of millions of dollars in successful verdicts, settlements and judgments on behalf of its clients.