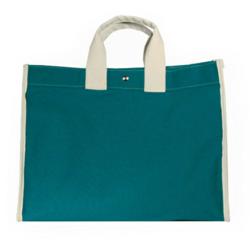 "We have everything you need to make your Spring Break travel smart and chic."
Miami, FL (PRWEB) March 14, 2013
Arrive Chic, online boutique featuring stylish travel gear, is springing ahead and announcing its list of Top 10 Spring Break Essentials. Stylish travelers can get all of their must-have travel items plus those elegant extra's all in one place. Arrive Chic offers top name brands on everything from luggage and bags to beauty products and jewelry.
"We have everything you need to make your spring break travel smart and chic, " says owner Ashley Vaccarino. "Our gorgeous items will make you stand out from the crowd whether you're with friends or your kids!"
Top 10 Spring Break Essentials:
1. A Great Beach or Poolside Tote - like this great Utility Canvas Tote
2. Fabulous Sunscreen - Supergoop! City & Sand Sunscreen Travel Tote
3. Cool Refreshments - Evian Facial Spray Trio
4. Fantastic Hair Products - Oscar Blandi Pronto Dry Shampoo Powder
5. A Compact Hairdryer - X5 Superlite Travel Hair Dryer
6. A Cozy Travel Pillow & Eye Mask - Bucky Fuzzy Wuzzy Set
7. Chic Luggage Tags & Passport Holder - Graphic Image Passport Holder & Luggage Tag Set
8. A Fun Cover-Up - Pink Leopard Print Pareo
9. Cute Plastic Bags for your wet bathing suit, snacks, or those large beauty products that can't be left at home - Tili Zip & Seal Reusable Gallon Bags
10. A Proper Laundry Bag - Lapin Vilardi Laundry Bag
For more information or to purchase any of the Top Spring Break Essentials from Arrive Chic visit arrivechic.com
About Arrive Chic
Arrive Chic (http://arrivechic.com/) was born to provide one-stop online shopping for fashion-forward jet-setters. With a buying background from Barneys New York and Saks Fifth Avenue, and a fully stamped passport, owner Ashley Vaccarino saw this business as her calling. Arrive Chic offers designer travel bags from top designers including Trina Turk, Felix Rey and Jonathan Adler.
Unlike many other travel goods websites, Arrive Chic offers only stylish travel products, as they believe form is just as important as function. Travel handbags and accessories are obvious must-haves for any trip; but the true traveling diva needs to look fabulous head to toe, no matter where she is. Therefore, they also offer travel-friendly jewelry, beauty products, and (arriving soon) comfortable & chic shoes and clothing.